The kids were at daycare for the day so DH and I cleaned the garage then I had lots of scrap time!~ Here is what I completed today:
A LO about my son:

A page o about our wedding. This is the first dance. ( I have been married for 5 years but I just started scrapping the pics at Christmas).

A LO about my 31st b-day party in June. I kept it simple and let the pics tell the story.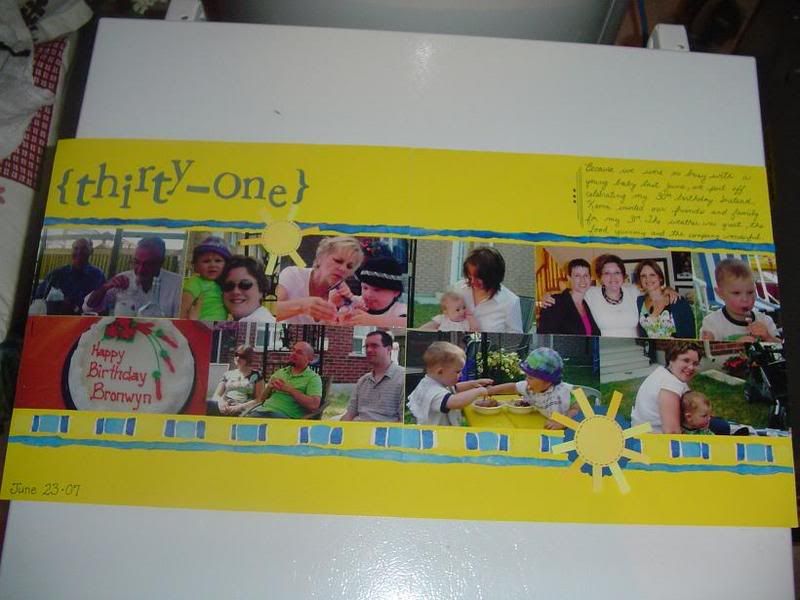 Thanks for looking!!