I got this neat little sticker quote in the train and here is how I used it: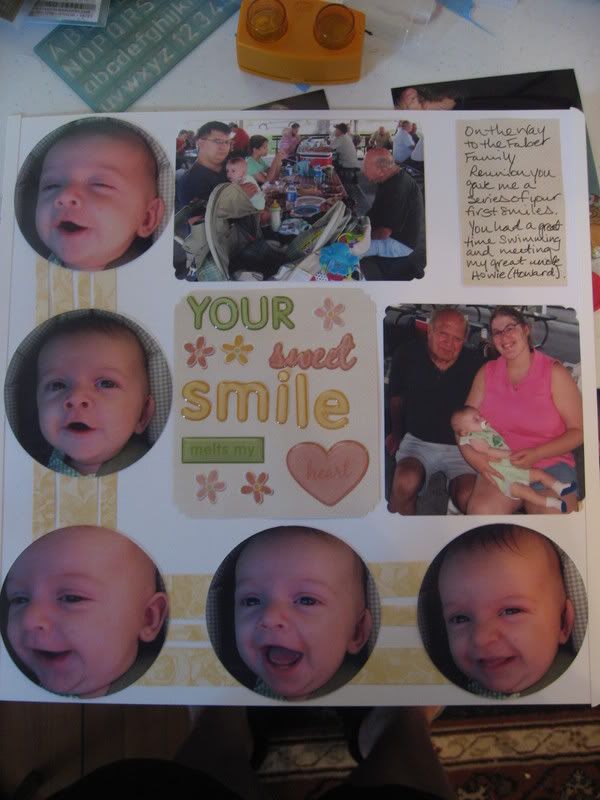 The back side of the page (no journalling yet), I had limited pictures related to the front, so to conserve space I used a border as a divider between this and another event


Here is my "entry" for the celebrations challenge (I thought I had longer then I actually did...)


I really like the colors of this picture/paper, but not impressed with the overall page. If the writing isn't clear, I basically journalled about my thoughts and feelings of how this picture reflects Karl's personality. It's my favorite picture of him.