Here's all I have gotten done today!
Boo!!! I had to go a few places after all and then I had to rearrange my work area.
I used graphically speaking and some embossing folders (they came in a set that are borders). Really cool. TFL!
I chose the me & you b/c the pics are of us exchanging rings!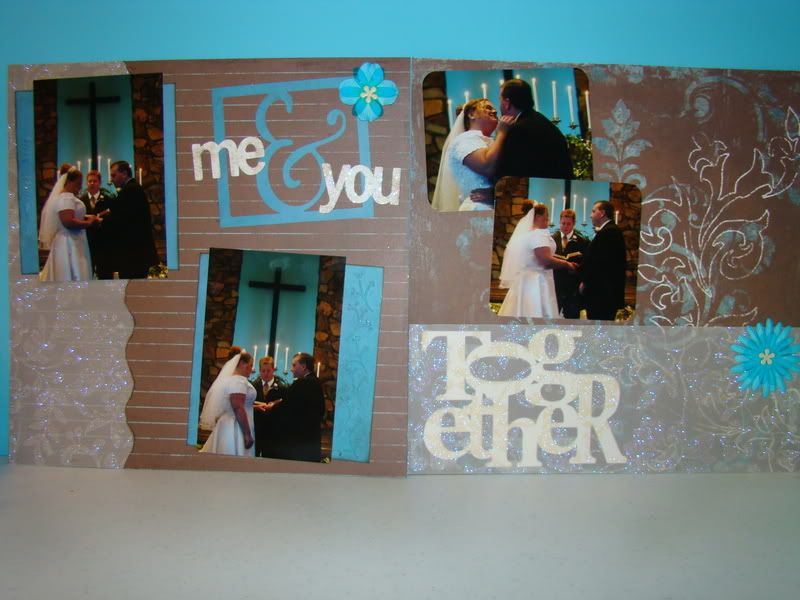 The vellum is glittery so I ran the letters through my swiss dots folder and then busted out the glitter!! (kinda hard to see)

These are the border embossing folders: (they are glittered too)

And for the wording, I put it under the vellum. Not sure I'm crazy about it but I didn't like them on top.