Merry Christmas Eve girls!
I FINALLY am done with my crafts and gifts! I started this morning and planned on finishing by lunch. Well I wrapped a gift and went to put it under the tree and it all went downhill after that. I didn't realize or even think about that all the gifts under the tree were tagged with Isaiah's name on them too.
So, not my best day to say the least. I thought about just leaving them and probably would have saved some tears but I didn't want anyone to be upset when they went to open their gift, so I busted out some new tags and with that behind me I just needed to recoop b/4 finishing presents.
Here's my finished projects complete with comments!!!!
For my friend (they are Saints fans). DH wanted me to put Saints on there but I liked their names instead. He says it not "sporty" enough now. WHATEVER!!!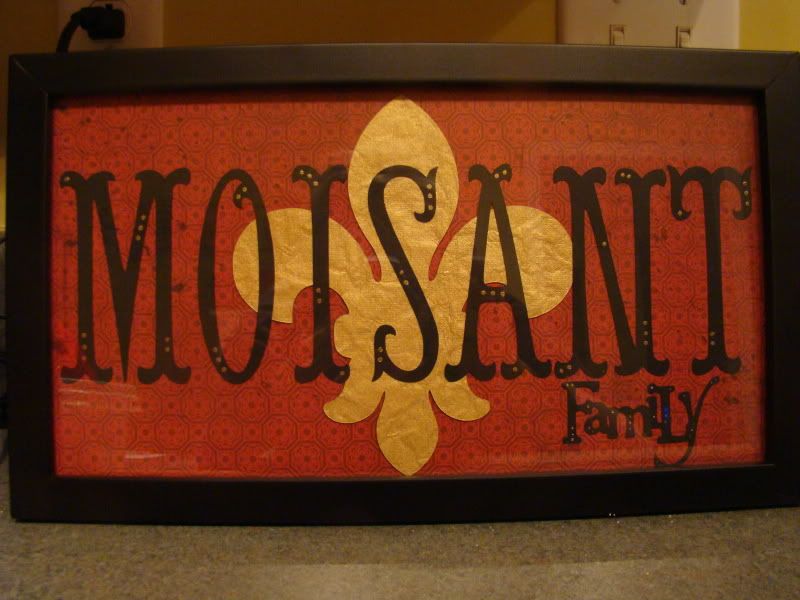 I had trouble with etching glass blocks. I think it was the brush I used b/c I've since been more happy with some glasses I etched. So, they have scrapped fronts and etched backs
Guess they can decide which side to display :dontknow:
My big sis:

Little sis: (initials, sorry the pic isn't great, no scrap, I liked her etch
Niece: She's 15 & truly thinks she's all that!!! What teen doesn't?

Nephew's:

OK, finally for mom. Greg is going to bust a gut when he sees this!!!! He doesn't even let me buy orange soda at the store for crying out loud!!!
She will love it though b/c for some ridiculous reason she's a UT fan.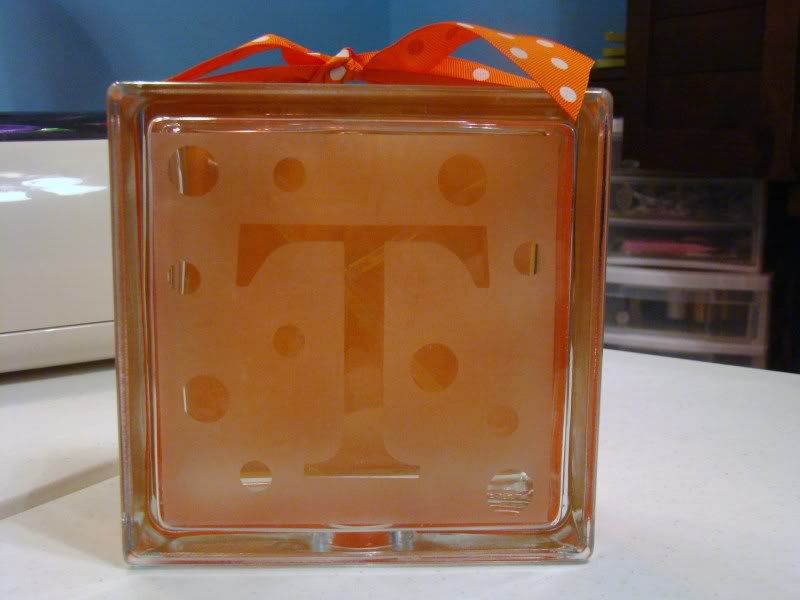 I'm done!