Thought you all might like to see the fruits of my sewing labor.
I love the material, but when we hung up the curtains, I was kind of disapointed. After thinking about it for a while and going back in the room later, I'm pretty sure the problem isn't the curtains, but the white walls in contrast to the beige color of the curtains. So, definately made up my mind to paint the room now (probably pink)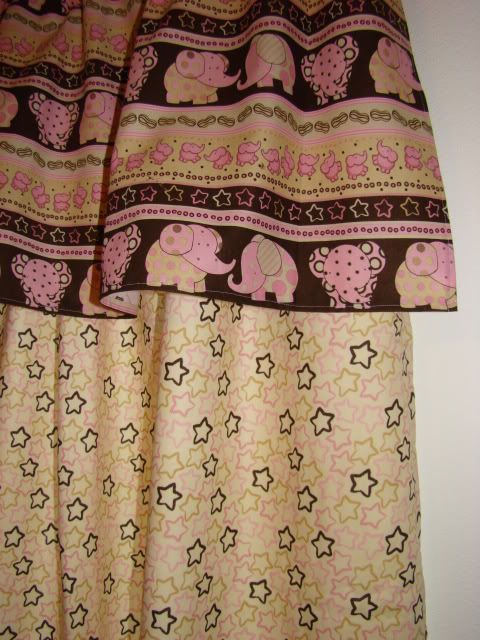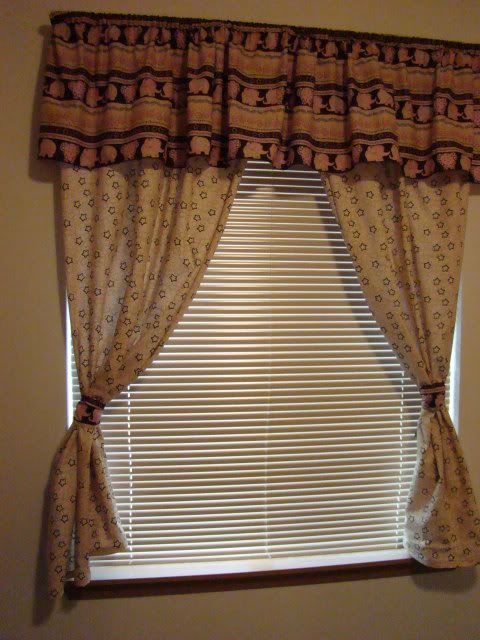 ------------------------------------------------
Okay, so I took the advice and edited the photos to see what the wall colors might look like. The colors are not exactly what they would be, especially the pink, but it does give an idea. What do you think?