Can you believe that Brandon is a month old already?? (actually - he's closer to 2 months!) Sooo crazy! Anyways, here's his "one month" page.
(I took a pic of his shirt and made the guy in the 4-wheeler as an embellishment.... oh, I am loving all of the possibilities of digital scrapbooking!!)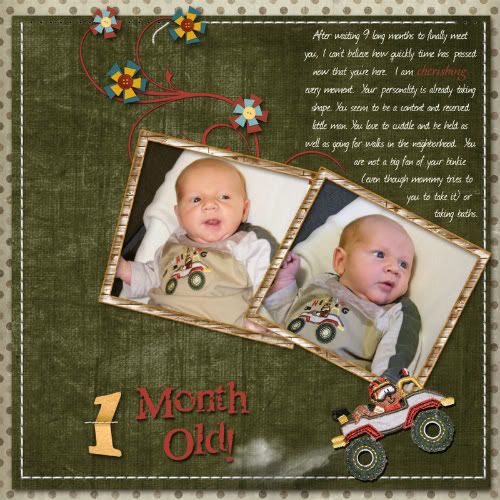 The text reads: "After waiting 9 long months to finally meet you, I can't believe how quickly time has passed now that you're here. I am cherishing every moment. Your personality is already taking shape. You seem to be a content and reserved little man. You love to cuddle and be held as well as going for walks in the neighborhood. You are not a big fan of your binkie (even though mommy tries to get you to take it) or taking baths."