So, it's not really scrapbook related. But I did get to play with epoxy and paint and glue!
The Girl Scout powderpuff derby is tomorrow and so I've been working on my pinewood derby car. Last year was Jr. Asparagus. This year it's Beaker from the Muppets.
He started out as a wedge of wood, then I sculpted on the features.

Then some paint, some hair (a piece of orange boa), and wheels.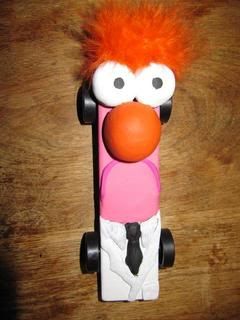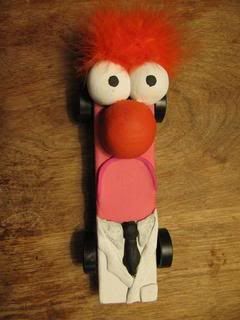 This is a really fun project! It's also fun to watch the girls' race their cars and see them work with their dads/grandpas to build a car.