I actually got a little bit done today, despite the painful day I've had with my kids (notably my oldest, and now the youngest is wailing in his crib - posting fast!)
I took a break from the kids to do this ... but Andrew wanted to scrapbook with me, so it was a little painful. He doesn't listen when I tell him that I need to be alone and won't help him (he made a pirate scrapbook page, it's actually kinda cute - but I did have to help a little).
I made this page, but am not sure how I feel about the blocks of brown with the gold stars. Do you think it looks okay?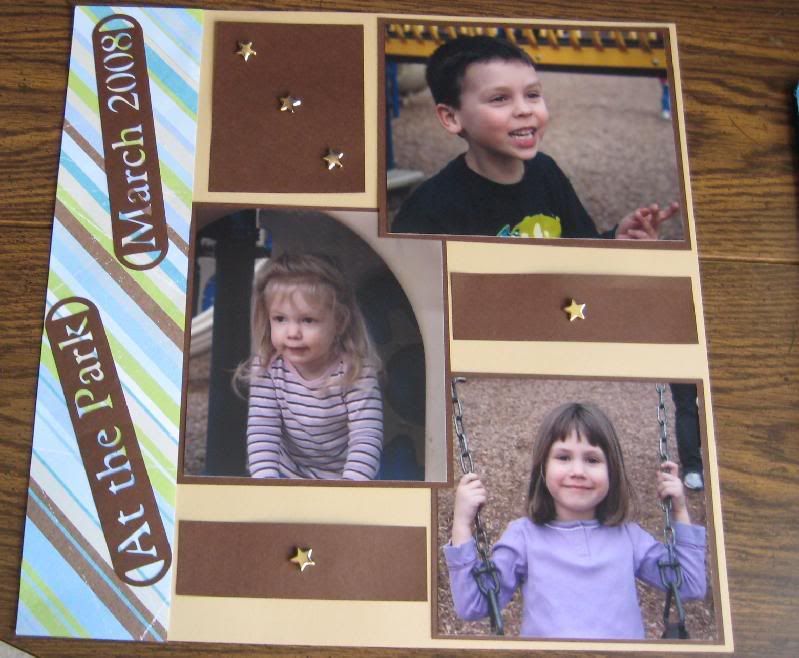 And two identical birthday cards for friends - the green circle is vellum and I totally lifted the concept from Charys. Thanks Charys!