WARNING! Don't look at this if you are still waiting for your cards. I don't want to ruin the surprise but I will be gone for the weekend and wanted to get this posted sooner rather than later.
Good job everyone! Seriously, I was really impressed by the cards. They were lovely. Please claim which card you made....
This is all of the cards that I received. The only ones not pictured are my own (I had two different designs), but you will know which one you received was mine because I was the only digital participant.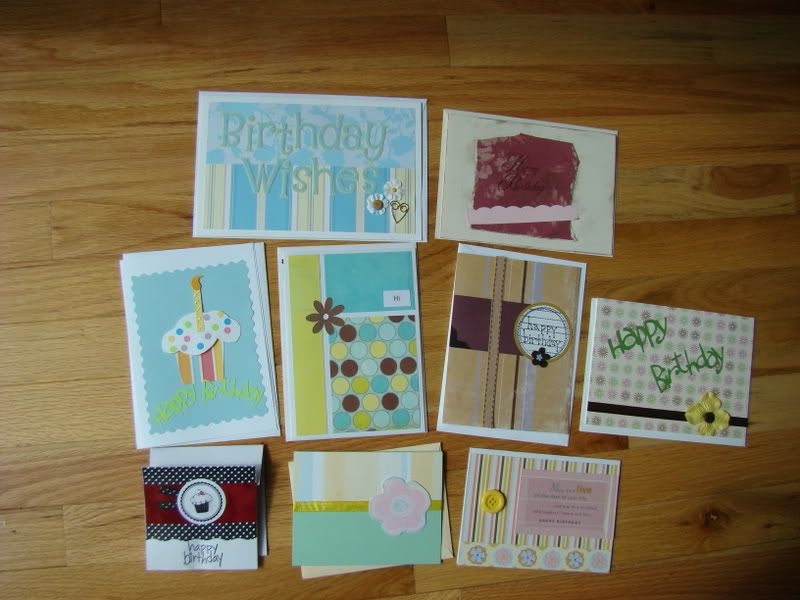 I can't wait to see the next round.