I have started sewing pillowcases, I don't remember if I have shared any yet.
I made this one for my nephew since he is in love with Cars: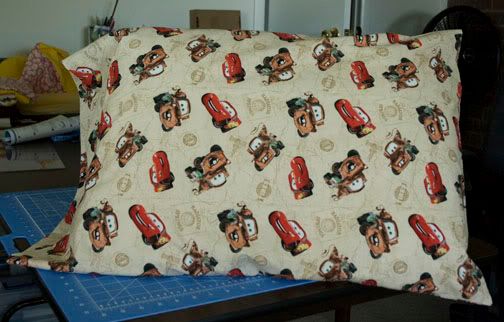 And I made these 2 that will be listed in my Etsy store. The race car one is already listed and the butterfly one will probably be listed tomorrow.