*Hm... don't know why they weren't showing. Relinked them now and they seem to work.*
I'm toying around with making some sets of 5 cards for the silent auction the Ladies Aid has every year. The proceeds benefit 3 local and 3 "away" missions.
This is what I did today with the new set my hubby bought me.
Think they'd sell?
ETA: All embellishments, except the white ribbon, are from the scrap train.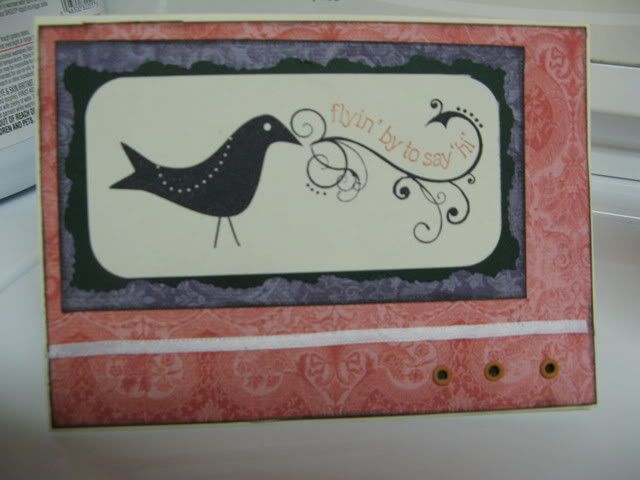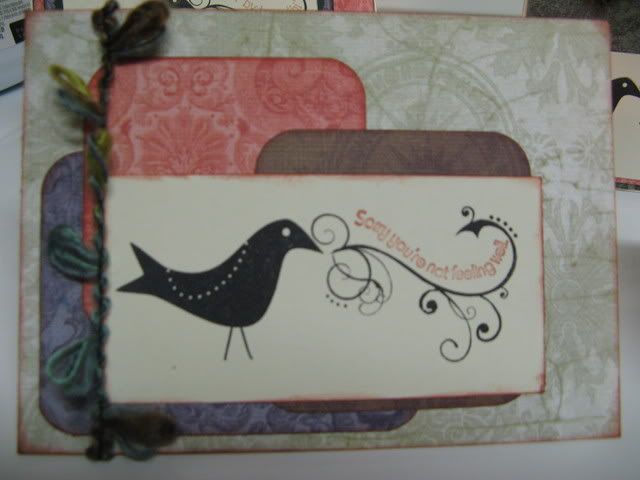 My husband keeps asking me if I've posted the Valentine's card he made me. So here's that too.
Anyone know what it is?