Hey everyone, just at my mil's checking in again. I miss my computer so bad but I think it was a good thing cause it got me scrapping again. I just got to check the replies from my cupcake page today so sorry I have not responded myself. I will be here for a bit today so I can catch up both here and with the photography board I hope

This is a page I made this week, it's simple but I like it. The white word baby on top is the backing from the chipboard at the bottom. I also used a vintage button from my dh's grandma's old sewing kit and some brown cording from a pair or pants I bought. Lots of times if you buy clothes look on the tag for ribbon or hemp string and save it.
The blue flower I made from ribbon by twisting ribbon in a spiral and then stitching it with a needle and thread into a flower. I can add a tutorial on how to make them the next time I come here. I still have to add the journaling but I waited till I got here so I can type it out.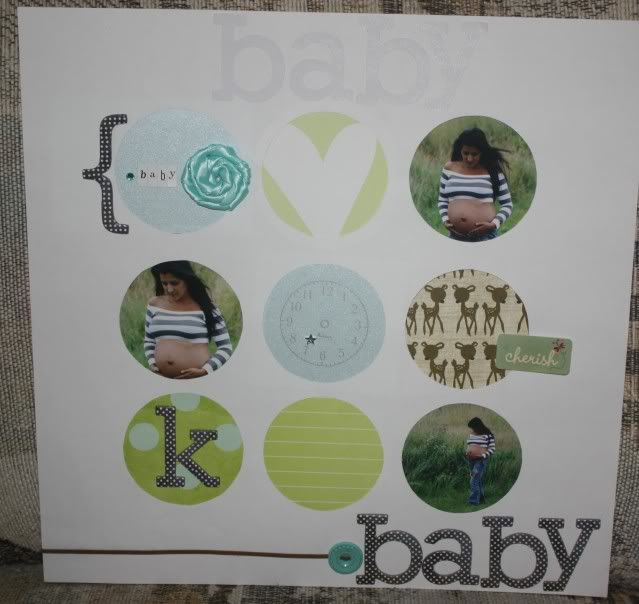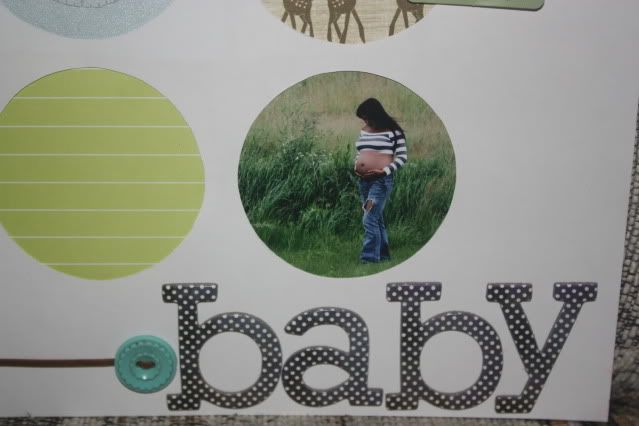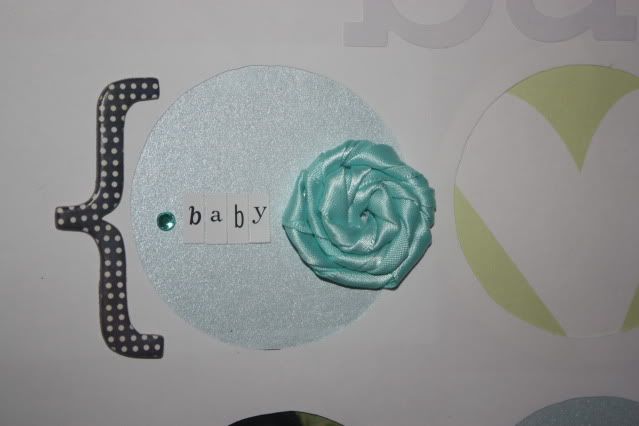 Thought I would add a belly shot