I don't feel like anyone else would understand this, so I'm gonna put it here...
First, let me say that I love my husband dearly. Our 7 year anniversary is on Monday and he is a wonderful man. He is just driving me buggy about my scrapping this summer!!! :rolleyes: Since we are teachers, we have more time in the summer for our hobbies. Mine are scrapbooking and reading. His are photography and D&D. Neither of us begrudges the other the time we spend on our hobbies. We're lucky enough to be able to send the girls to daycare 2 days a week this summer, giving us time for ourselves - both individually and as a couple.
That being said, I am tired of him criticizing my scrapbook pages!!! For a while I loved showing him my pages, but he started making suggestions and telling me how I need to change them. I told him they were the way I liked them. He says, "Well, I'm just the one who took art classes on composition and everything. Don't listen to me." So I stopped showing them to him. I post them on my facebook and he started telling me that I didn't have permission to use pictures that he took. They are copyrighted. :eek: What??? You mean the pictures of our family using our camera? I thought he was kidding, but he keeps saying it. I finally told him he was welcome to sue me if he wants but he knows I've got no money.
Anyway, tonight we were watching TV and I was sitting on the couch with my laptop scrapping. He came over and sat next to me and started giving his opinion. I told him I appreciated it, but I was doing it how I liked it and if he wanted to see it when I was finished he could. So when I finished, I showed him. He starts criticizing again and we got into a huge fight. He said I need to learn to not take criticism so personally. I told him I never asked for any criticism. He said that by asking him to look, I was looking for criticism. Grrrr! No, I wasn't! I was showing it to you because you wanted to see it!!! He muttered something under his breath and went upstairs. I'm staying down here for a little while to cool off.
So this is the page I made tonight... I am not looking for criticism, just wanted to show it to y'all.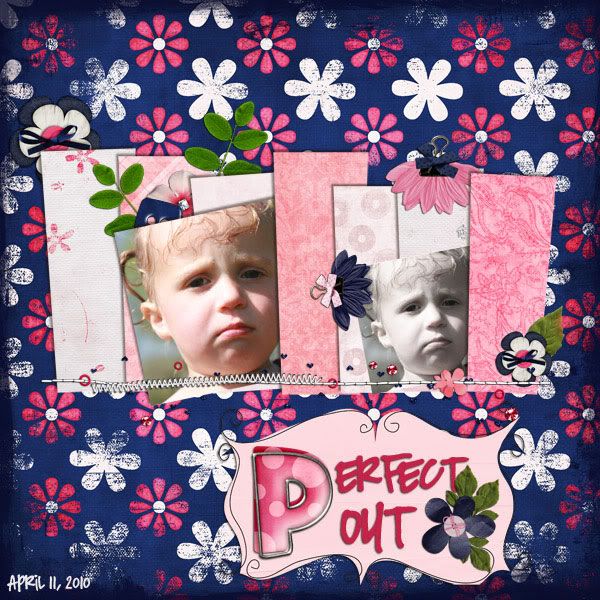 Here's a couple more from this week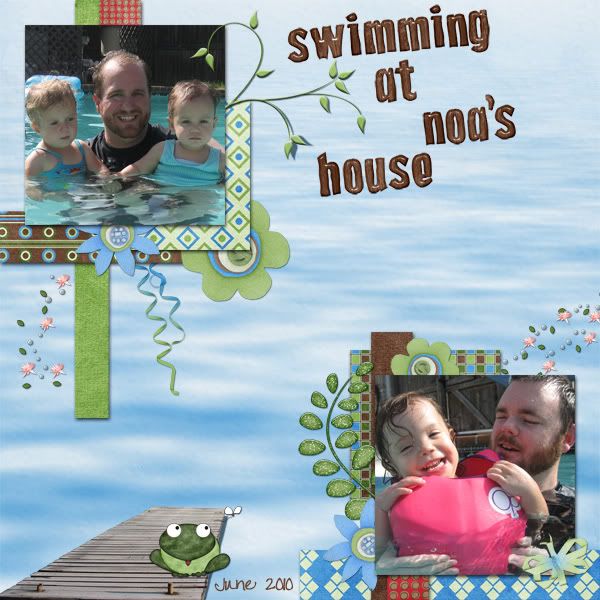 Project 365 Week 26
(linked for credits)