Here are the pages I did this week during quiet time. I didn't do pages one day, as I was trying to do a digital page instead. It crashed my computer, and I don't even have a saved version. Will try that again another day.
Halloween 2004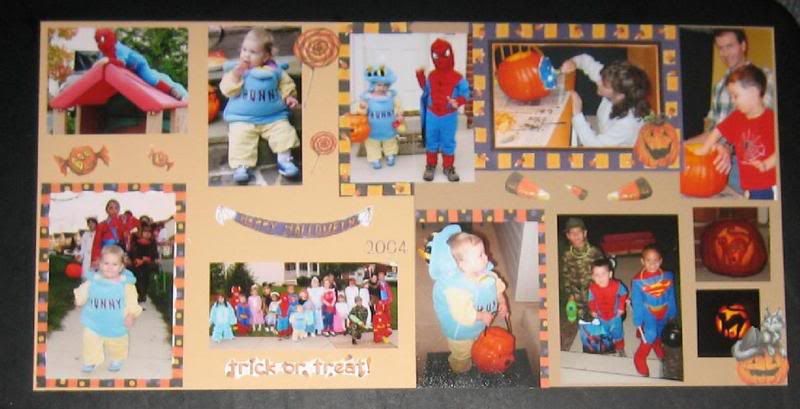 Easter 2005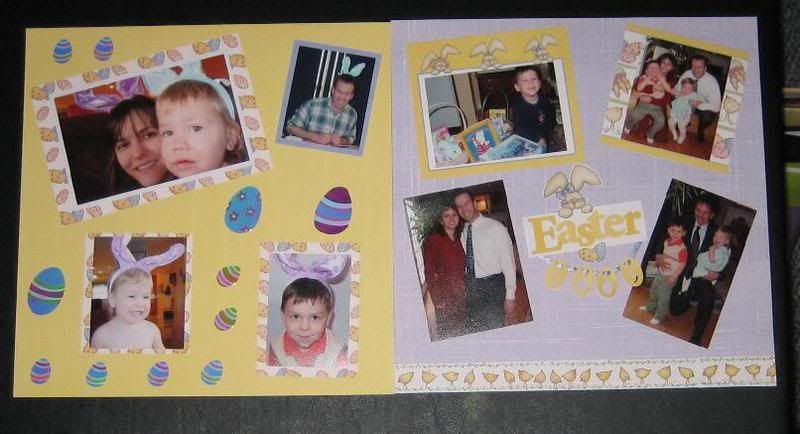 And a zoomed in look at the year which I did with the cricut and hung with a ribbon. I think it's cute.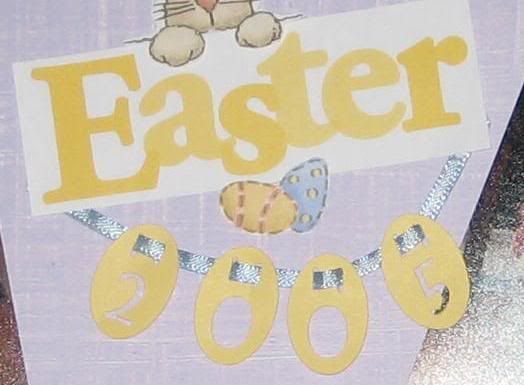 Goodnight Jordan
Andrew's "reading" to Jordan here - the whole book is in the strip on the right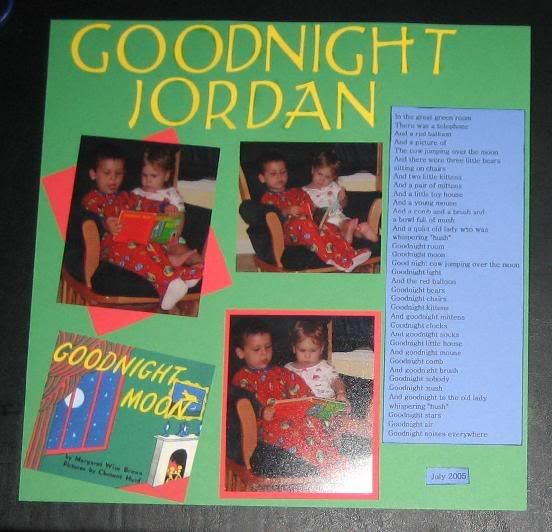 Jordan's First Haircut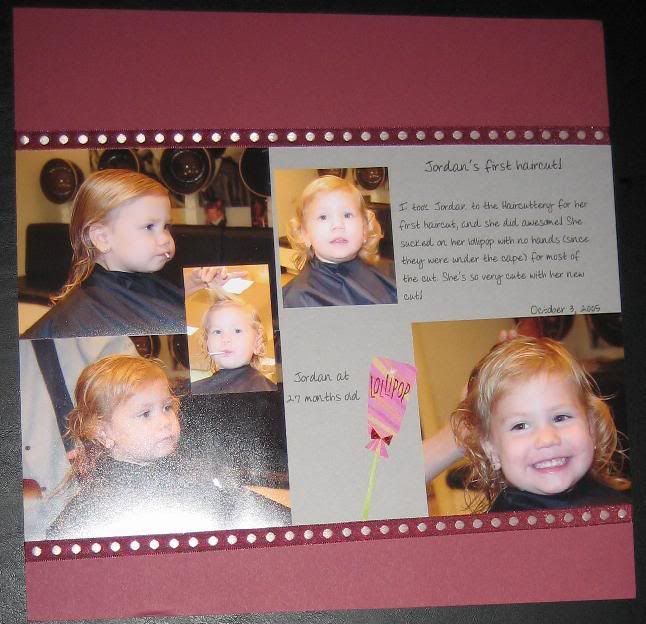 The journaling:
Jordan's first haircut!
I took Jordan to the Haircuttery for her first haircut, and she did awesome! She sucked on her lollipop with no hands (since they were under the cape) for most of the cut. She's so very cute with her new cut!
October 3, 2005