I didn't do a page on Monday (as I was enjoying the visit with a friend) but here's the rest of the week.

Natalie by Andrew
Andrew took these pictures, I had fun making a page of them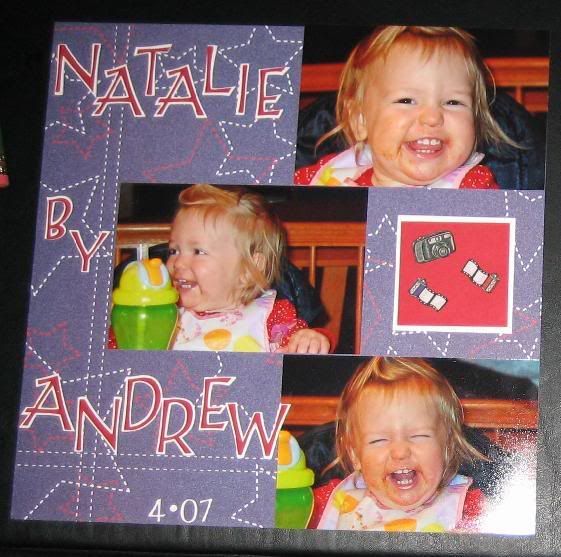 Nighty Nighty
I decided I didn't like the nightstand/lamp/clock stickers, but it was too late once I stuck them down. Do they look stupid?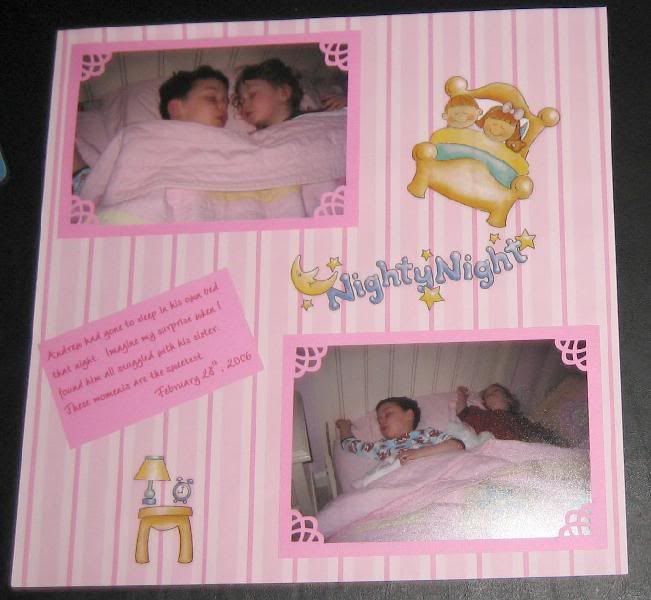 Journaling:
Andrew had gone to sleep in his own bed that night. Imagine my surprise when I found him all snuggled with his sister. These moments are the sweetest.
February 28th, 2006
Spider Nat!
Just a simple page with siloutted pictures. I used Spiderman comic paper.
Fun!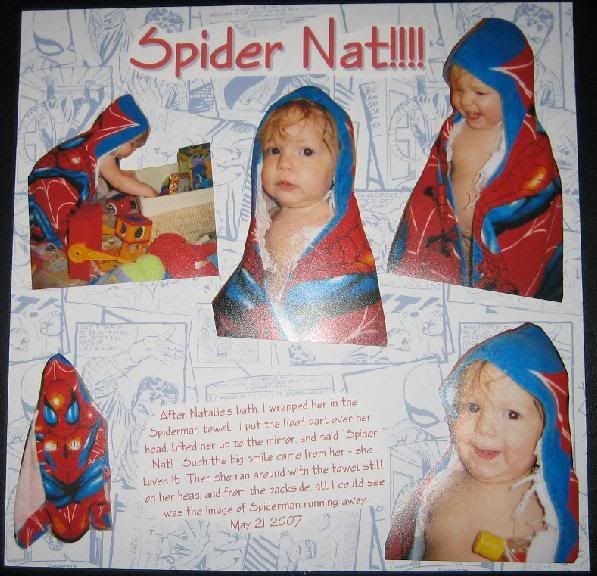 Journaling:
After Natalie's bath, I wrapped her in the Spiderman towel. I put the hood part over her head, lifted her up to the mirror, and said "Spider Nat!" Such the big smile came from her - she loved it! Then she ran around with the towel still on her head, and from the backside, all I could see was the image of Spiderman running away.
May 21, 2007
Time to play
Just a really simple page of Andrew and Jordan playing in the backyard last spring. I'm too sleepy to accomplish anything more complicated today.