I posted this on my birth board, but I thought I would post it here to just to see if I can get more replies soon.
I noticed a bunch of tiny bumps on Mason's right side this morning. They didn't really look bad, I thought it was probably just dry skin, but when ahead and called the doctor because he did start a medicine 2 days ago. The nurse said it wasn't an allergic reaction because that would be all over and she said it didn't sound like chicken pox. She said it was probably something irritating his skin or dry skin and to scrub him good and put a good adult lotion on(we are using Aqaufor).
Well this evening I checked them again and they seem more red and more spread. He now has some on his neck and left side though they are more spread out.
I tried to look up pictures on google but didn't really find anything that looked the same.
Anyways, here is a couple pictures of his right side.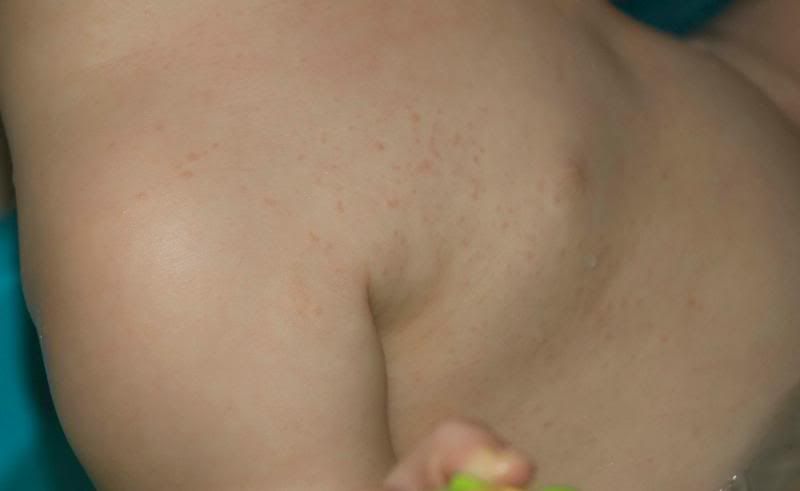 And just so you can see his beautiful smile:

Any ideas?