Here are the pics from our recent trip to Branson, Mo. There are quite a few so TIA for looking.
Griffin getting sleepy

Keeran probabloy getting sleepy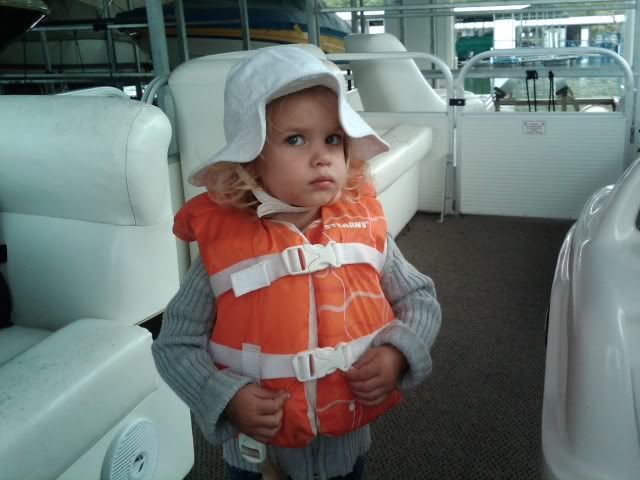 Austin driving with daddy watching very carefully
I love getting pics of them looking over the edge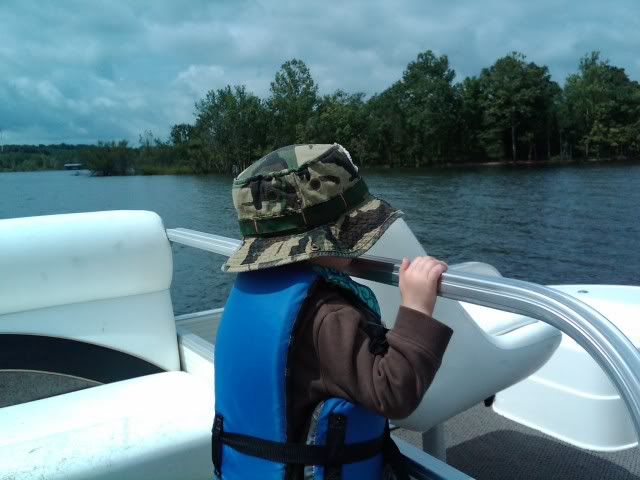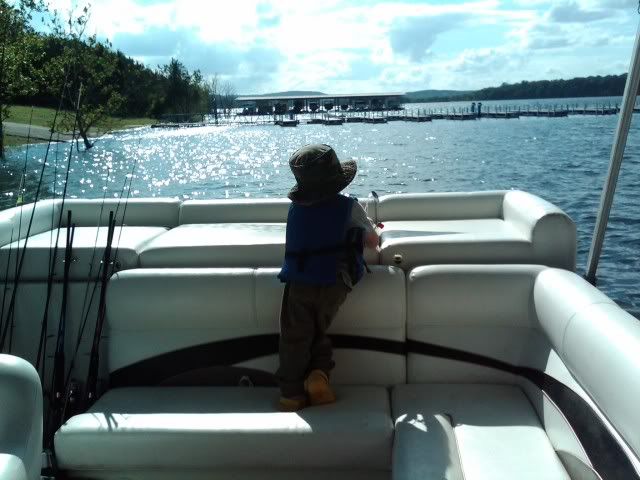 Griffin LOVED putting the fish back in the water. Thank goodness, cause I sure didn't.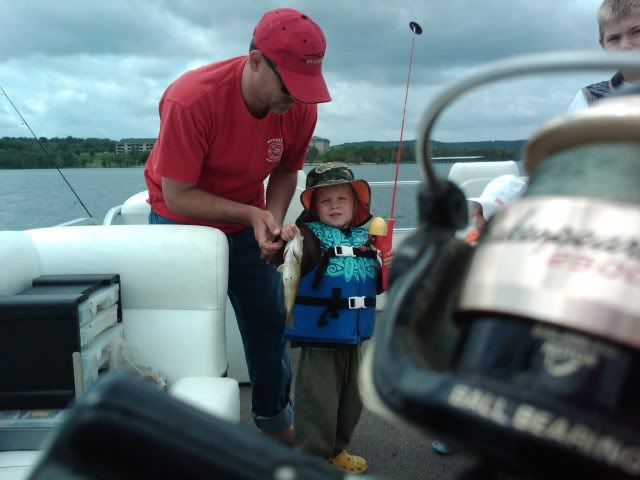 Being silly and bored.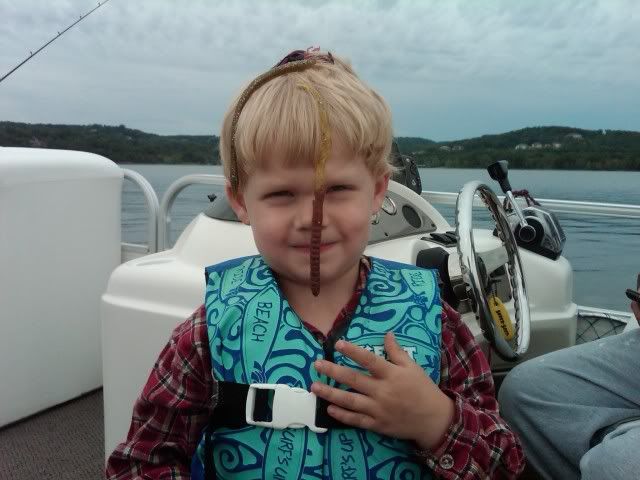 Finally caught some fish worth keeping. Caught 12 or so white bass in about a half hour time span. Fun and crazy fishing. Austin caught about three on his own...no help casting or anything. Here's one of them

Going home: pic of boat and my NEW truck! I am a Ford girl...so this is my baby.