Last week was Daytona, so I sent my DH and DS away.
I locked myself in the office and made myself scrap some layouts that I have been putting off. Here are the results:
A picture frame for my sister who is expecting in May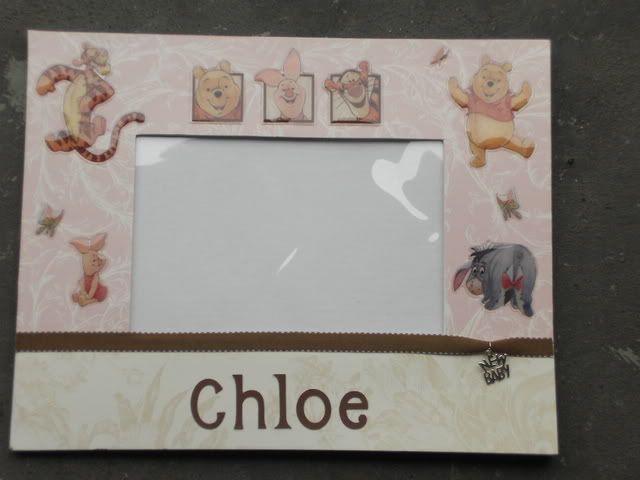 Then is our ICE layout. It was for an ice sculpture exhibit around Christmas. Not my favorite but it is done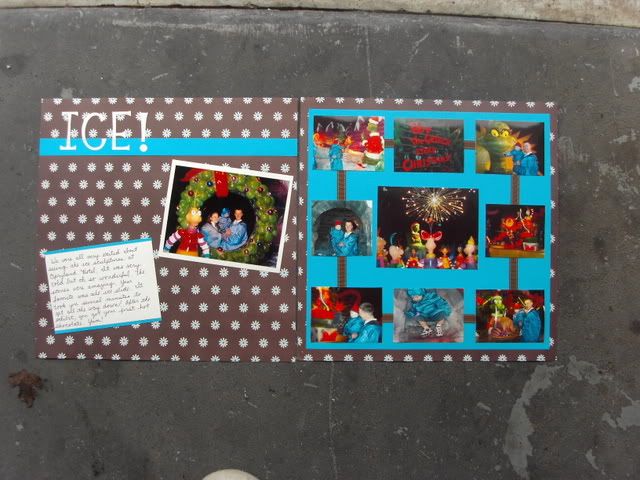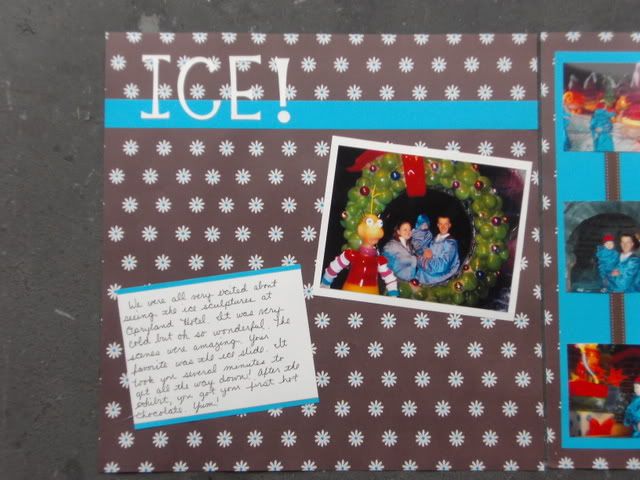 A page for pictures of a visit with my grandmother this past summer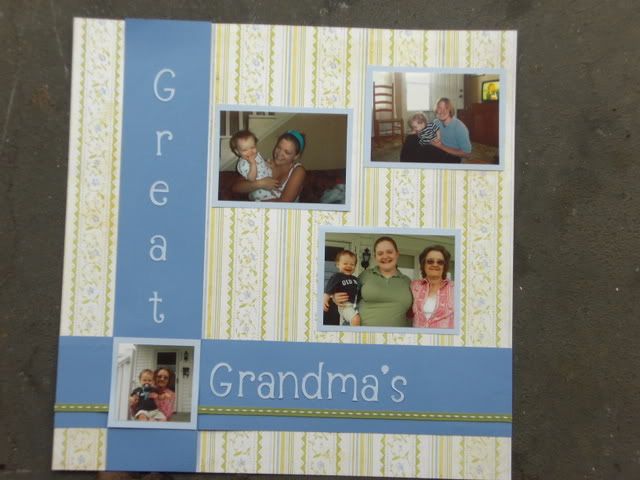 Pics of him playing with his sand table (used real sand on the strips)

Mama layout- I have never done one of us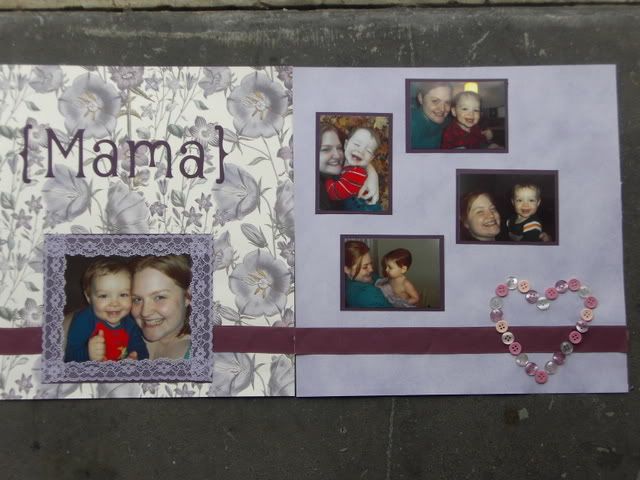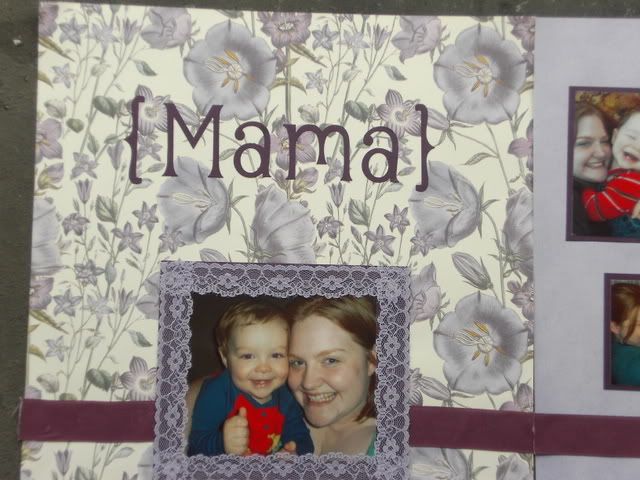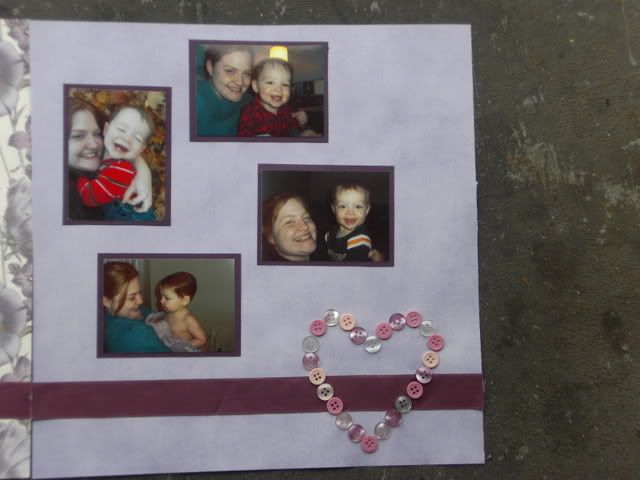 And finally a cupcake page- just because I can

Thanks for looking. Any comments and/or criticism is welcome!