Hey ladies. I just thought I would share some photos with you. I haven't had the chance to be creative b/c we have been working hard on Ruthie's new big girl room. It's still not completely finished. It needs a new window, the closet put together and some trim fixed, but she's able to sleep in it. We tried our best to get it put together for her b-day and show her. My aunt showed her before we could...:confused: Oh well. She was still really excited. Here's some photos of our weekend!
Preparations for the room- Yeah, that's Randall being a nerd!

The finished product-
(the bed was mine as a child. It needs to be re-finished, but it's fine for now!)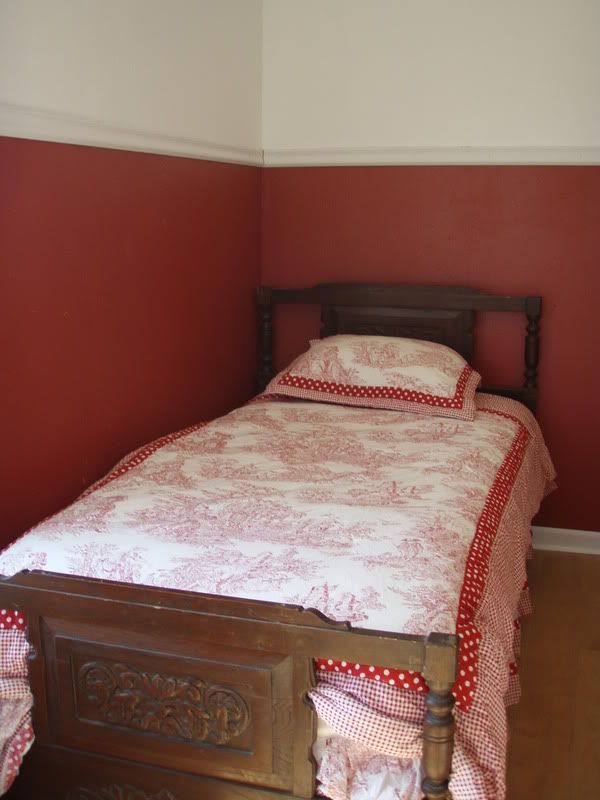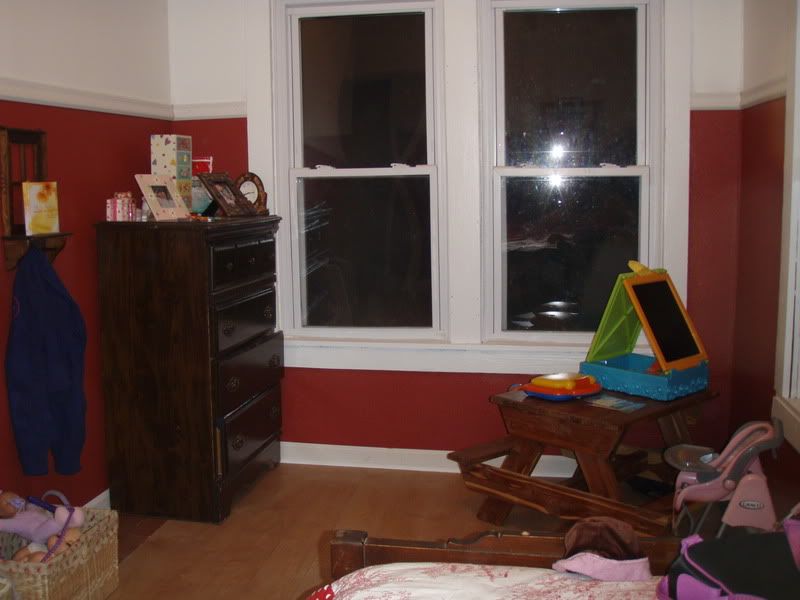 The party-


Happy Birthday song-


Her new ballerina outfit-


All ready for bed in her big girl bed!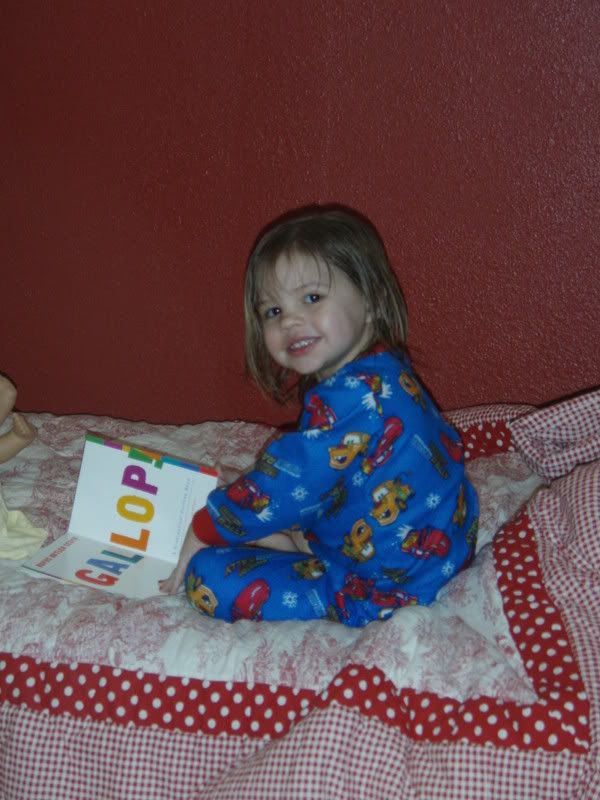 Snuggling-


Waking up this morning! She did amazing through the night! I was so proud of her! Now if only she'd lay down right now for her nap!

Thanks for looking!