Today the hubs and I spent the day on our back deck building my scrapdesk. I really love this desk at pottery barn but for the cost they can keep it. I came across a blog on how to DIY.
We were originally going to build it later in January but DH said since we didn't have anything planned for today or tomorrow we could do it this weekend. So we went today and bought the materials.
Ours is bigger than the PB desk. Ours is 3ft deep and 6ft long. I'll be able to stand at the desk and work or sit on a bar stool if I want. I took pics while we were building, sanding etc. I'll be scrapping those and I'll be doing a post on how to DIY and will also have a link to her blog.
Tomorrow we'll be painting it and I won't be able to use it for at least a week because I want the paint to cure for at least a week. I'm so exciting I can't wait to use it!
Here are pics up until what we have now. I decided to go ahead and paint tonight (at 10pm) and we'll need to do a 2nd coat tomorrow. You'll get a glipse of the room so far too.
The Before work pic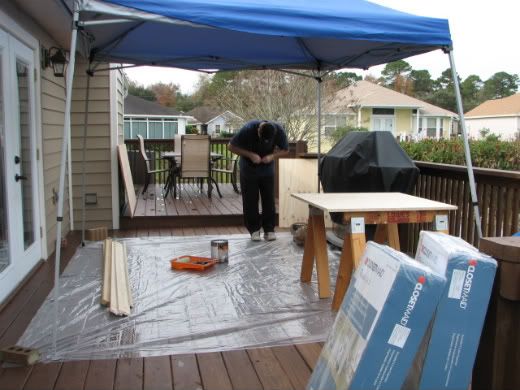 Putting the shelving together per box instructions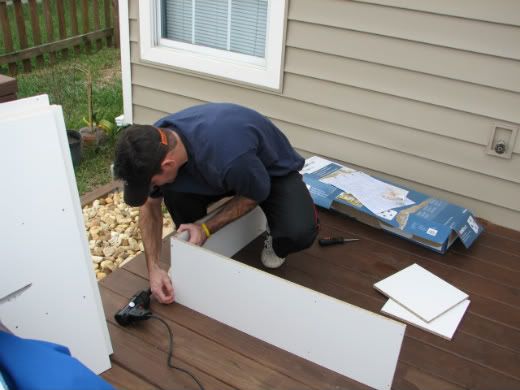 FIL holding the 1x4 to the side while DH got the nailgun

DH nailing the 1x4 to the MDF board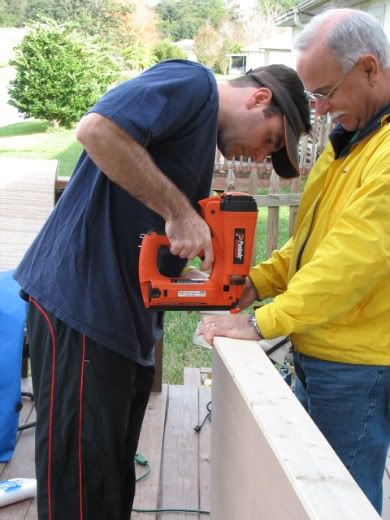 Me sanding the side of the 1x4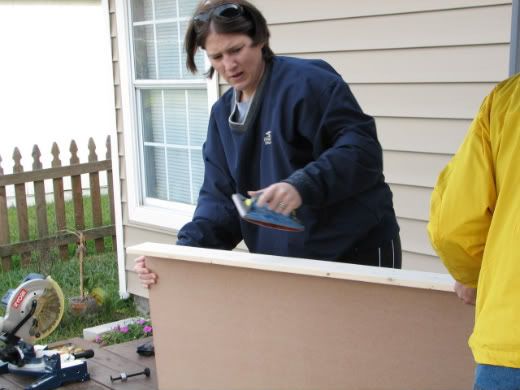 Putting the cabinet grade wood on the back of the book shelf to give it extra support. We had already sanded and painted the one side of this board

We predrilled holes and then put screws in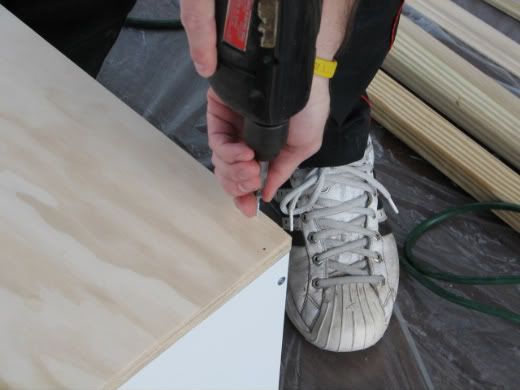 This is the underside of the top piece and you can kind of see the decorative trim around the edges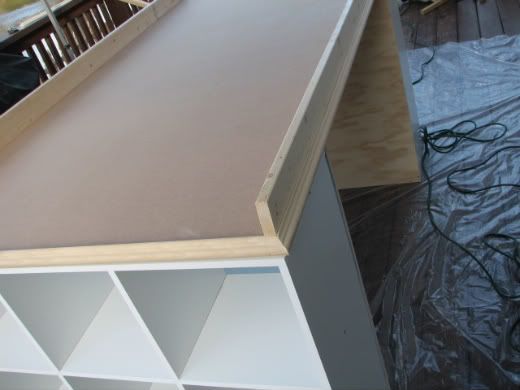 DH and FIL putting in pieces to add a little extra support

This is what it looks like through the shelving. I painted it to match the walls. I really like this part
This is the desk set up in the room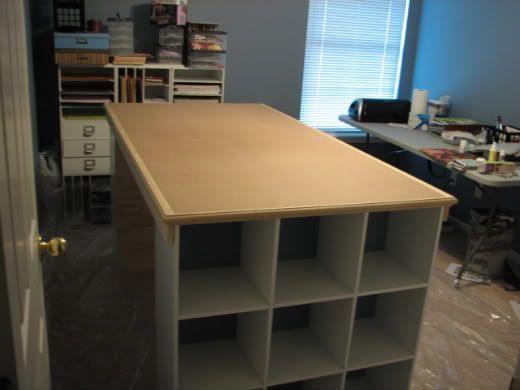 We used wood filler to fill in all the nail holes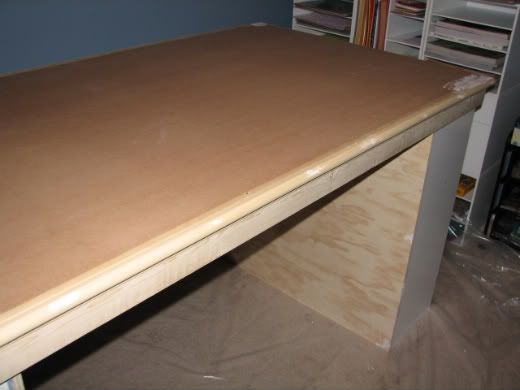 Then I sanded all the trim pieces where we put the wood fill so it would be smooth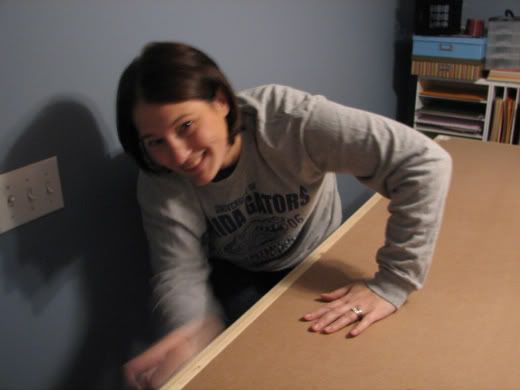 Then we painted the first coat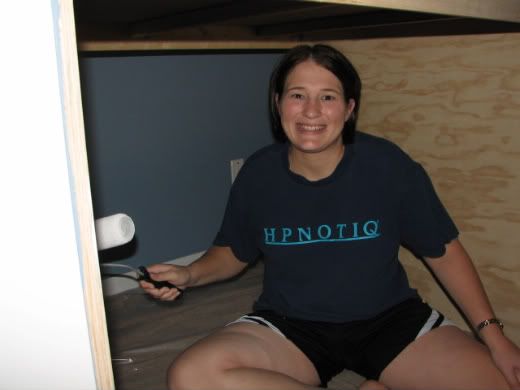 And DH had to "drink" while painting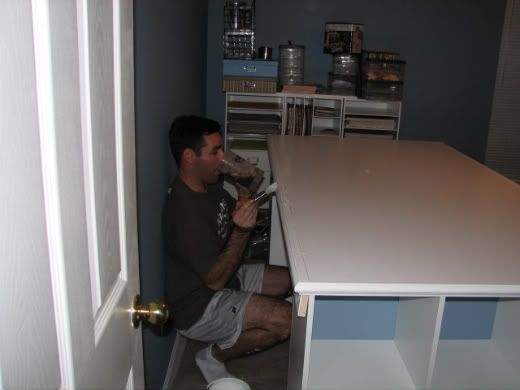 Still painting but you can see the desk from the door. This isn't the final position but you can really see how big it is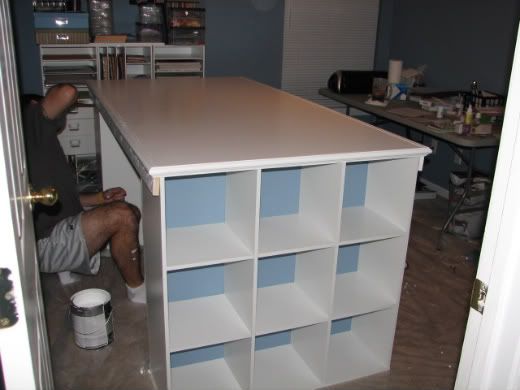 This is the underside

I'll do another post when it is completely finish in the spot it will be in. The good thing is we didn't secure the top to the shelving because we feel it is sturdy enough so if we have visitors we can take it apart quickly to set up the "guest bed".