Here is my 2nd take on this challenge. I think this one is more user friendly. What I mean is it might be easier to follow based on the supplies I used.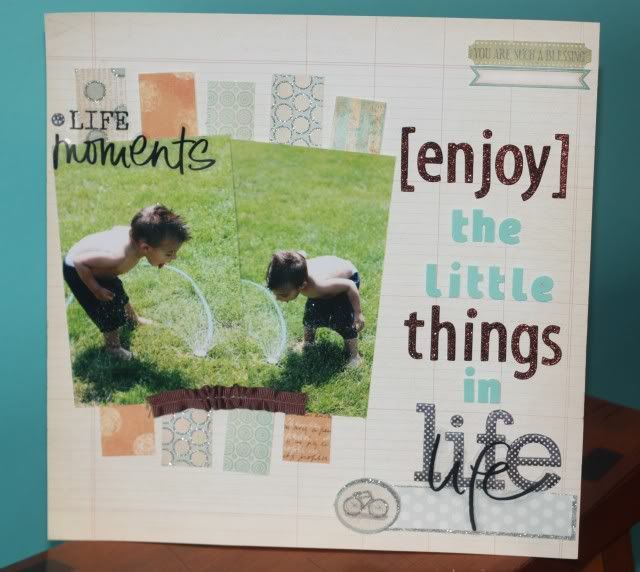 If your pic is horizontal use the home lo. If your pics are vertical then place them like I did in the lo on Damien and use 2 pics.
Pic out 12x12 sheet of paper- Pick something either plain or with little pattern since we will be adding pattern strips of paper.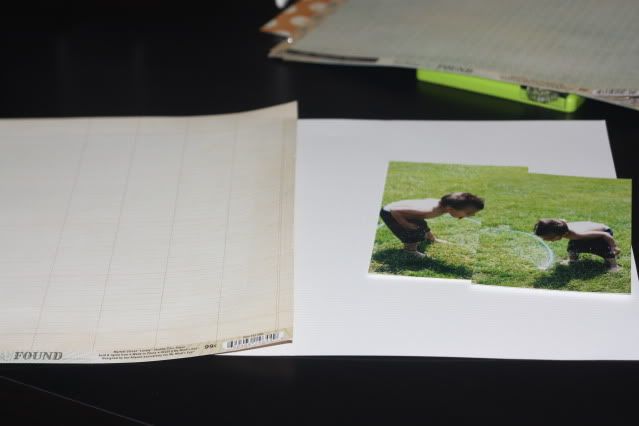 Now pick 4 to 8 scraps of paper. You will be using these for your strips so make sure they kinda go together. If you have a favorite sheet of scrapbook paper you can cut a one inch strip across the bottom. Then later just glue it on a white 12x12 sheet of paper so you can still use it. If you are short on pattern paper look at the sheet behind your stickers. see pic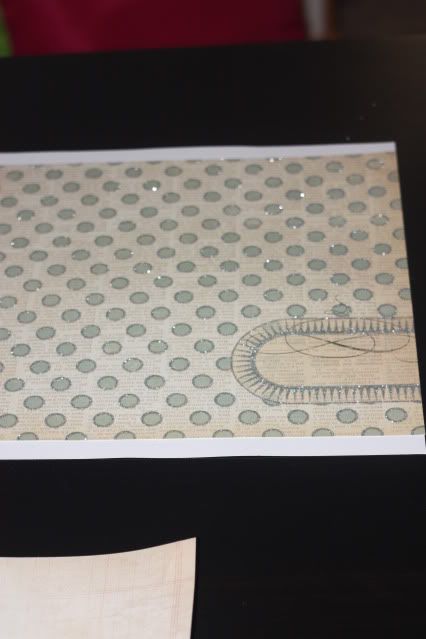 Once you have your scrap paper cut it into strips using a paper trimmer. The strips are about one inch but do not measure. Some should be larger and some smaller. You can also add foam tape to some of the strips to make them pop. If you dont have any foam tape just cut cardboard smaller than your strip of paper and glue to the back.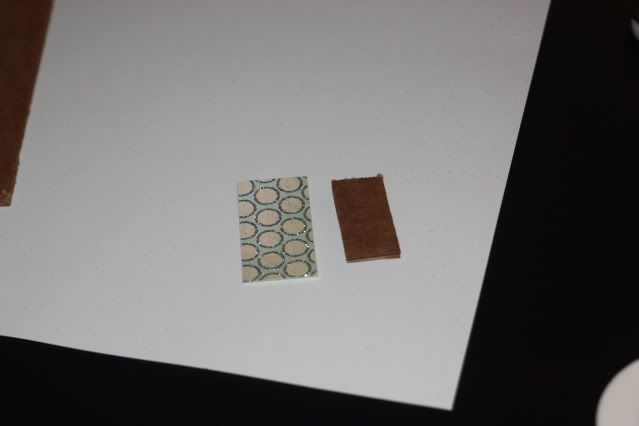 Next cut the strips down. It does not matter how long the are cause you will be tucking them behind your pic. Place the strips above and below your pic and move them around till you like them. They should not all be even. Tuck the strips behind the pic and then glue down. Do not glue down your pic till after all the strips are glued first. Then glue pic.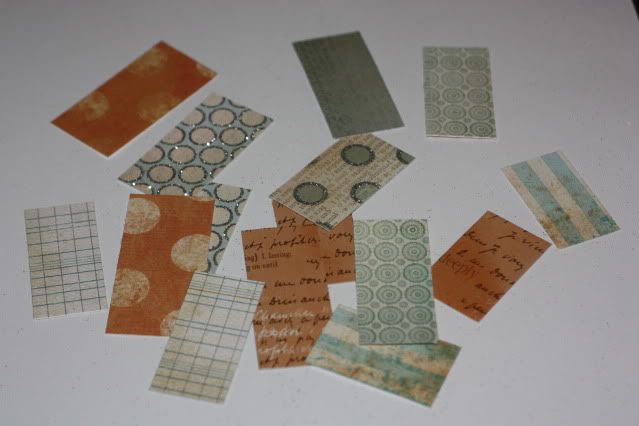 Now think of a long title. Pick out at least 2 different fonts for the title. Place title at right of page. Look on the bottom of letter stickers. Some come with brackets. Bracket the first or most important word in your title. HINT use rhinestones or brads to dot your i's if the page needs a little something. Or say you have pink and green stickers. Dot the pink letter i with the green dot and the green letter i with the pink dot. (still with me? )
Pick an embellishment for the bottom right of your page. Also, use a ribbon or another strip of pattern paper to place under title.
Pick another embellishment, sub title, or sticker to add to top left of pic and top right of page.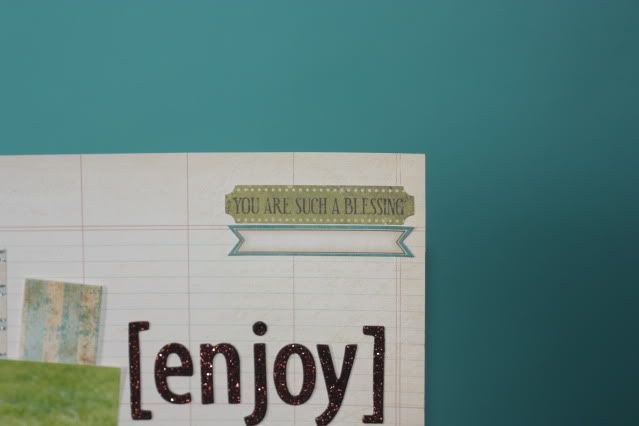 Here is the 1st one I made.
Winner will be picked a month from today out of a hat on video:) If 10 people do this I will pick 2 winners. The first winner gets to pick what prize they want first. Happy scrapping. prize pics coming.