I found these cool paint chips and thought they would be perfect for a coloring page. I found the crayon stamp for a dollar at Michaels and let Karl go to town.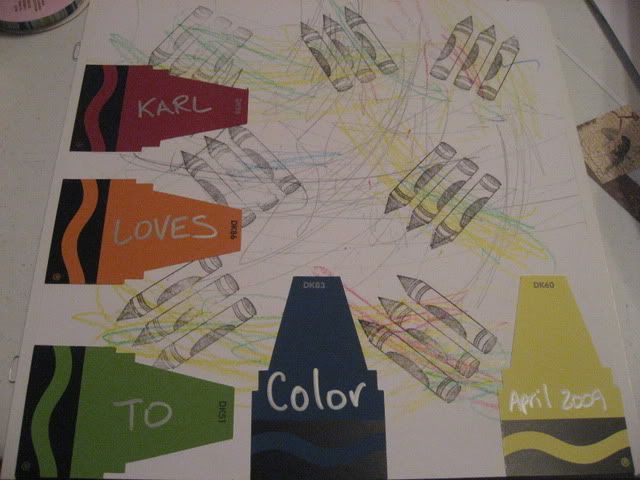 My mother's day cards and bookmarks

I had to make a card for bil's bday, so I made a couple extra too.