I've been busy deciding how I want my scraproom. While I was sick this past week I did a lot of searching on the internet for the storage, desk etc.
DH and I went to Home Depot this past week to get stain for the deck and I picked up two paint samples. I put those on the wall today and we decided we both liked a color called bleached denim. So I'll go this week and pick up the paint and will probably paint this week or up coming weekend. Here are the samples...we are doing the one on the right...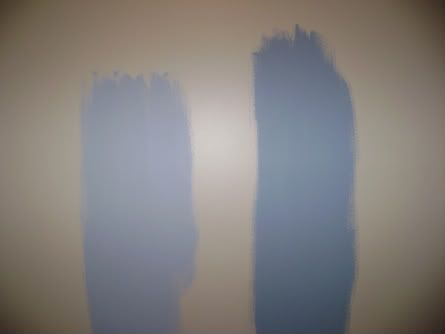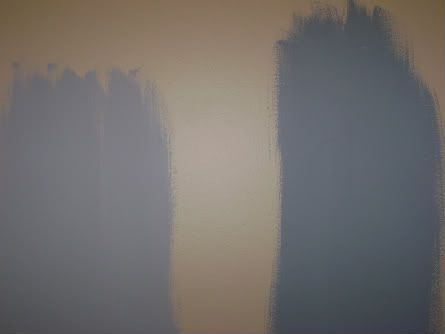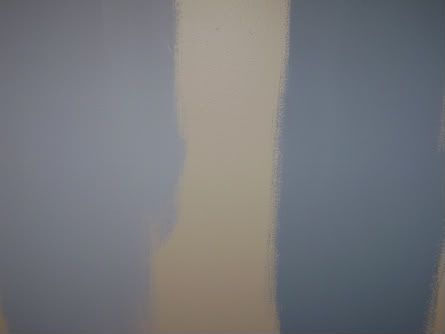 During the Holiday sales I picked up 9 Jetmax cubes from Michaels. I got 3 "paper" storage shelves, 3- 3 drawer shelves, and 3 others.
I've been scouring the internet for the "perfect" desk. i came across one at Pottery Barn which I've seen before and love but to the tune of almost $900 I kept searching. Then I came across this blog and found how to DIY. So DH has agreed to make it. Now to decide if I want it to be black or white. Here is the link if you're interested. http://anythingpretty-jenny.blogspot.com/2009/08/how-to-craft-desk.html
After I paint this week, we'll get the storage cubes put together, the shelf on the wall and then after Christmas we'll build the new desk