We are doing Secret Santa gifts this week. Every day is a $1-2 gift and then on Friday (last day) its $5. We got a little sheet that told some things the teachers like.
Here's what I've created so far:
She listed Sweet tea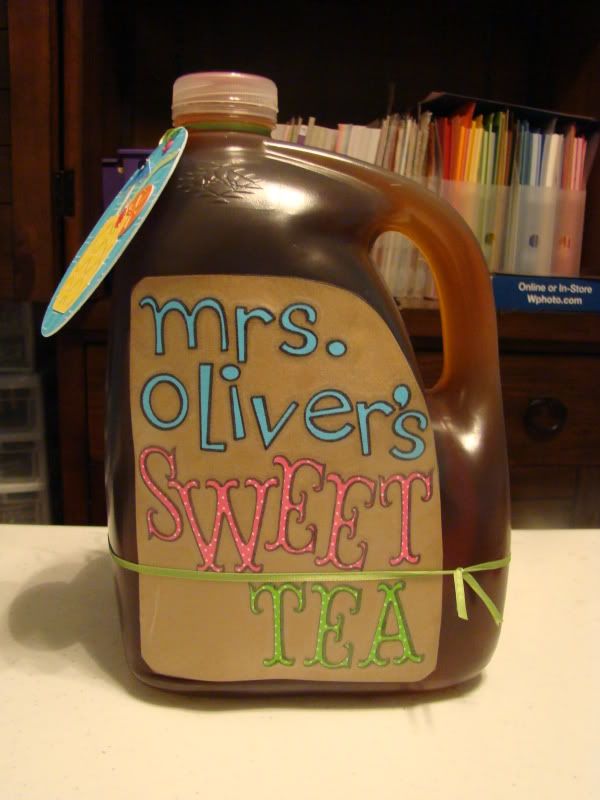 Red and white colors for tree, I bought this ornament and made the box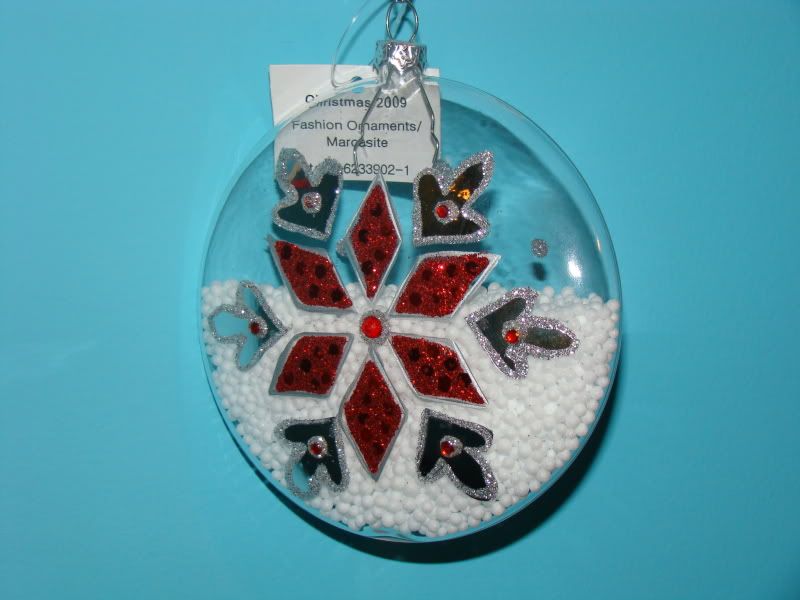 front:


back: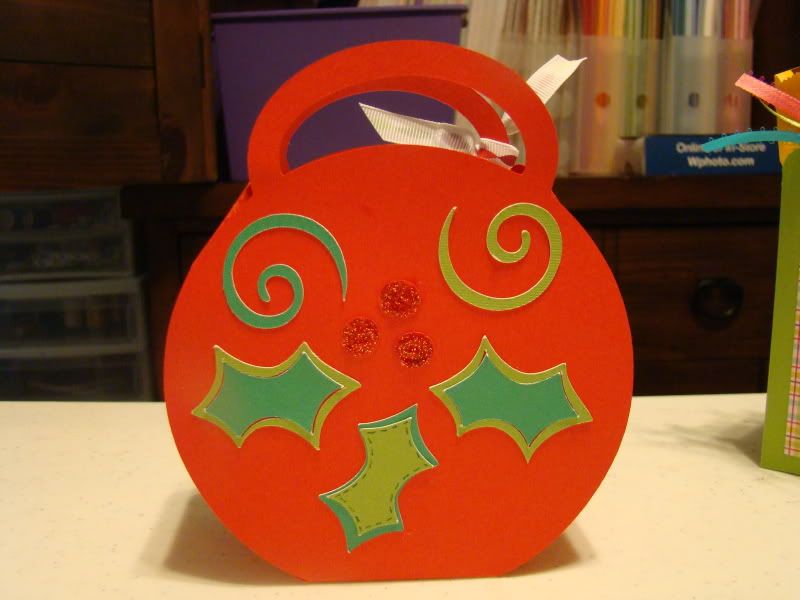 Favorite candy:

I'm finishing up an altered clipboard and then I think I'm etching a coffee mug and doing a Starbucks card to go in it. I'll post pics of that when I finish.