Made these yesterday for my grandma's birthday. I got the design from a Christmas Card I saw on the cricut MB's...basically used the exact same design as her card. I changed *little* things here and there based on what I had, where the tag needed to be positioned, etc. They are basically made from scraps I had (some scraps larger than others.
All the cards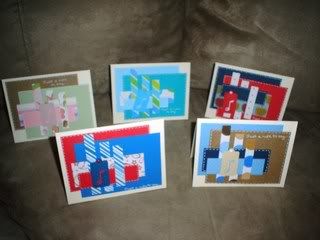 Close up of my fave one

and the inside

eta: the note tag and "thanks" are both from gypsy wanderings. the note on the inside is just the one that cut out of the inside of the tag on the front of the card.