I have been making more Mother's Day cards. I only have one left. Hopefully I'll finish it today. I am also thinking about making a LO instead.
ANYWAYS, here are 3 more. I would share my 4th one, but I am afraid my sister might lurk on here and see it!
I was trying for simple on these. Sometimes I get so stressed out b/c I want it to be so creative, when the simple ones are more elegant. If that makes any sense. Here they are-
Not sure about this one. It's okay. The butterflies are the flowers with the top petal cut out. I accidentally did this , but I like the butterflies. It says "Alisha" on the left. It looks okay IRL, the picture isn't the greatest.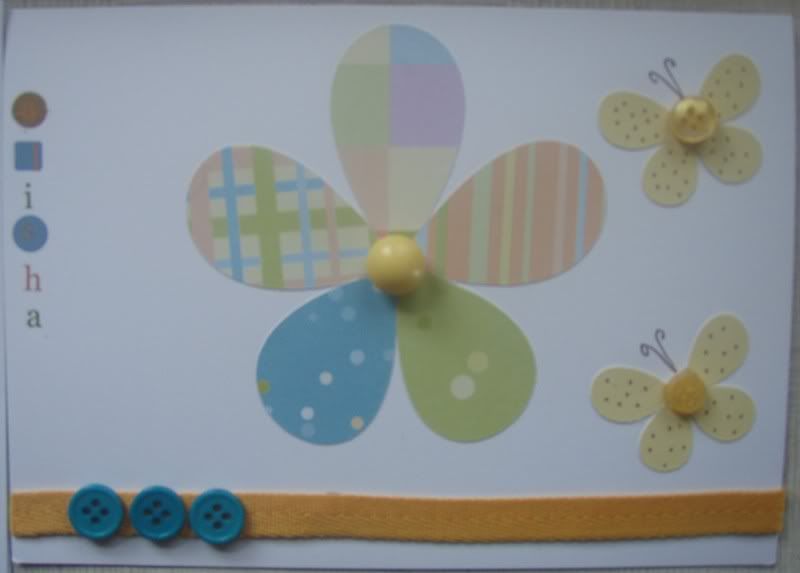 This one is another okay one. It isn't what I wanted it to be but it works-

This one I do like. I love the colors!

Thanks for looking. Let me know if I am sharing too many!