I have done two more, but I am getting ready to start on another tonight....at least I think I am!
I don't remember who I stole this idea from, but I had to! I was already planning a "cousins" page, when I saw this. Super cute idea! I know it was for the "give a little love" challenge.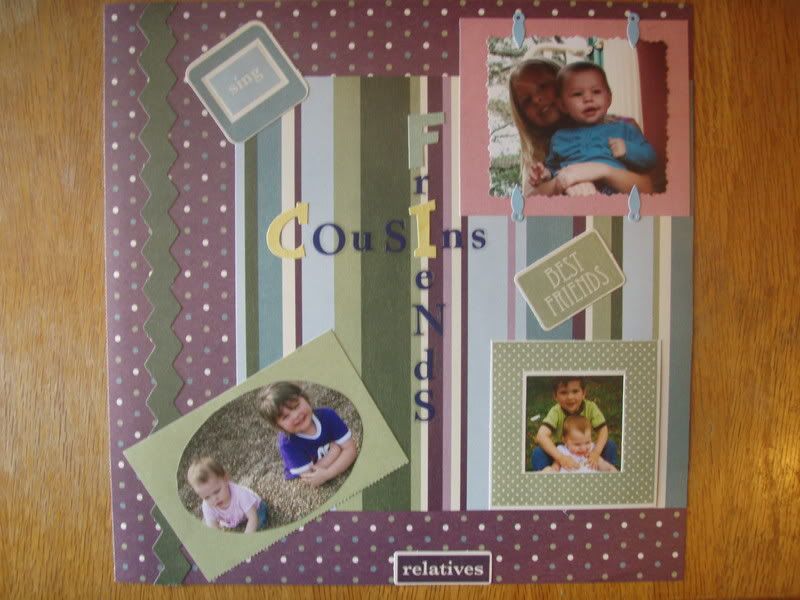 And this is just a simple one I made today. I made this collage for her on her 1st b-day. I don't know if it's my favorite page, but I do like it.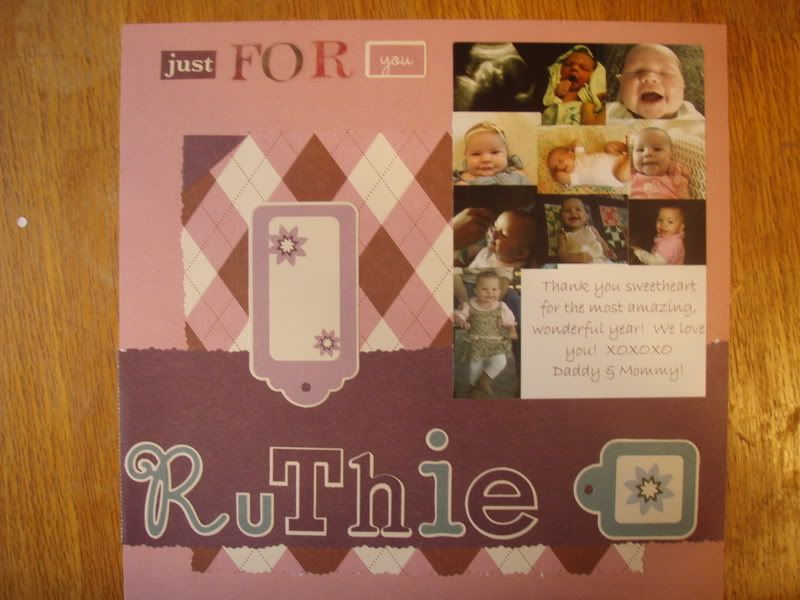 Here is the one I made from tonight! The "story" behind the pics- I plan on taking a pic of her every year in my dress to watch her grow up in it!