I feel accomplished, I got a layout AND a card done.
I struggled with the color to use as the background paper for the layout. Sometimes it's so easy, and sometimes it's so hard, ya know? Anyhow, I'm happy with this layout. (and I have to say that it feels good to have two layouts in a row that aren't scraplifted :lol:)
The journaling is on my other computer but the one by Jordan just talks about how she was a good sport on Easter and let me take her picture. And that she's so photogenic, I love to take her picture. Natalie's journaling is about how she didn't want me to take her picture when she was taking pictures with the play camera. (I don't have the layout right in front of me to retype it all)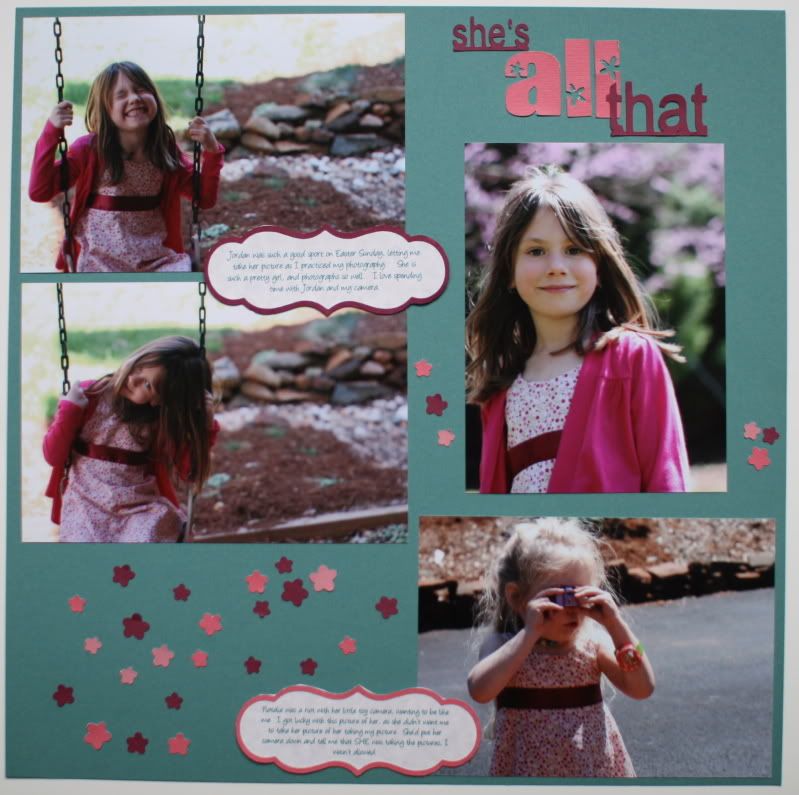 And then here's the card for my mom. Each kid is holding a word, don't know if you can read it. And Jack is the only one who didn't write his. Natalie went nuts with her "to" - she added an extra "o" because she wanted to draw a face. Andrew didn't want to write "birthday" so he wrote "B-Day". And check out his pose with his fingers pointing this way. Too funny!
Ashley - thanks so much for the ribbon you sent me, it looks great on this card!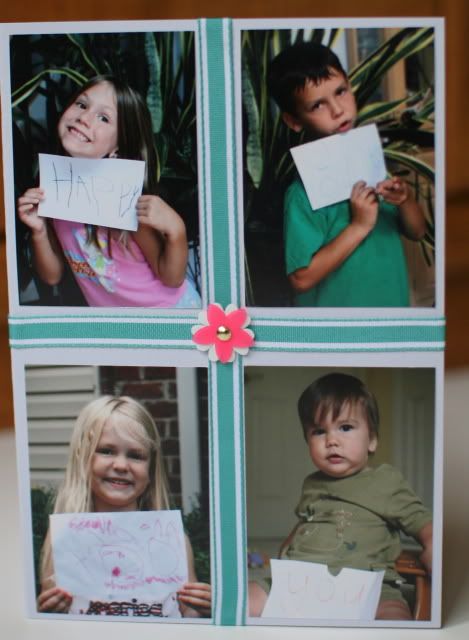 The inside got a little tricky. I stamped it and then embossed with clear powder ... and it bled. I have never had that happen before, and it looks awful!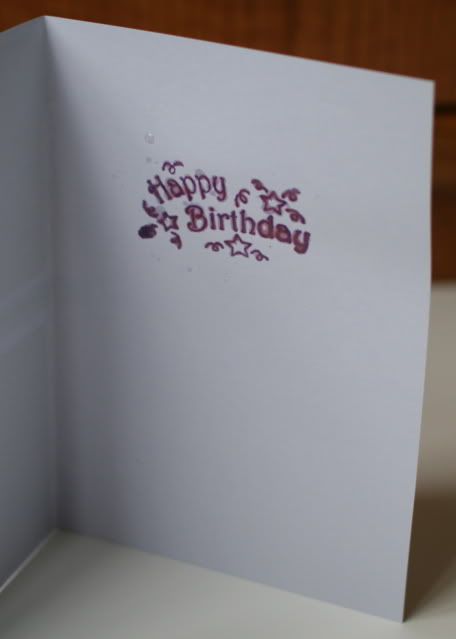 So I just put the Cricut to use to cover the mess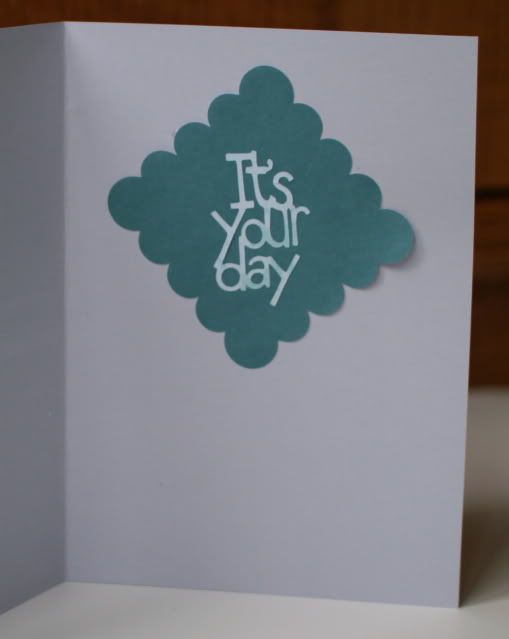 Okay, that's my craftiness for the day, I'm spent!
Hey, does this count for using everyday inspiration? The little flowers all over the page are because Natalie's dress is on the sofa and I keep walking by it. Decided to put the little flowers on the page to match the dresses. So everyday inspiration or layout inspiration? Hmmmmmmmmmmmmm I'll try to find something else to be inspired by, but will put this in the challenge if I can't do anything else. Will photograph the dress on the sofa so you see my inspiration. ha ha ha