My SIL had a baby shower here in town (she lives in MD) this past weekend, thrown by MIL, but I helped make the decorations...
Banner (I made the pink one, the green one came with the tableware that MIL bought)

Flowers given as prizes with baby shapes in them cut by my cricut: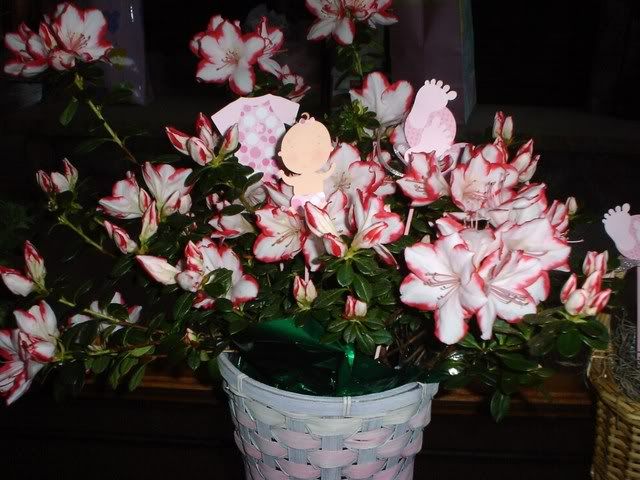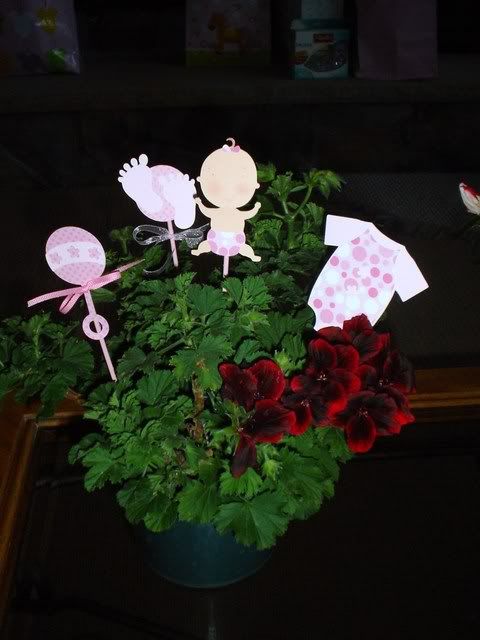 sorry the lighting of the flower pictures doesn't show off the cricut shapes very well. We also had a baby cut in each potted plant that we gave as favors. I have mine upstairs here at home, and I will take a pic of that so you can see the baby better. They are like the ones Charys did for a shower recently.