Debating whether or not to enter this in the frames challenge. If I don't get another layout with a frame done by the deadline, then I'll use this one.
I did a lot of things on this layout, so I'm proud of it.
We had a TON of snow (well, a ton for our area anyway) on March 2, which is late in the year for snow. So of course it deserved a layout.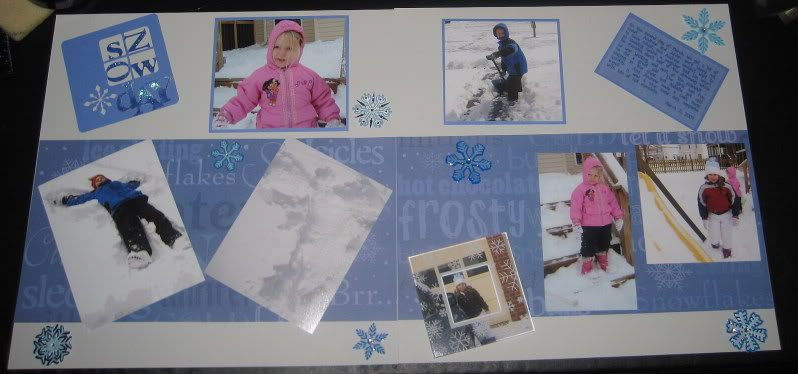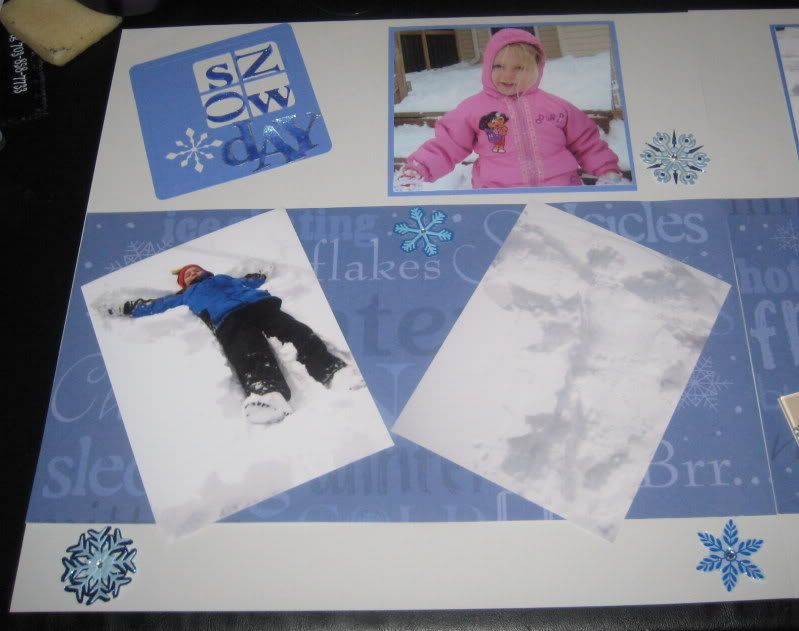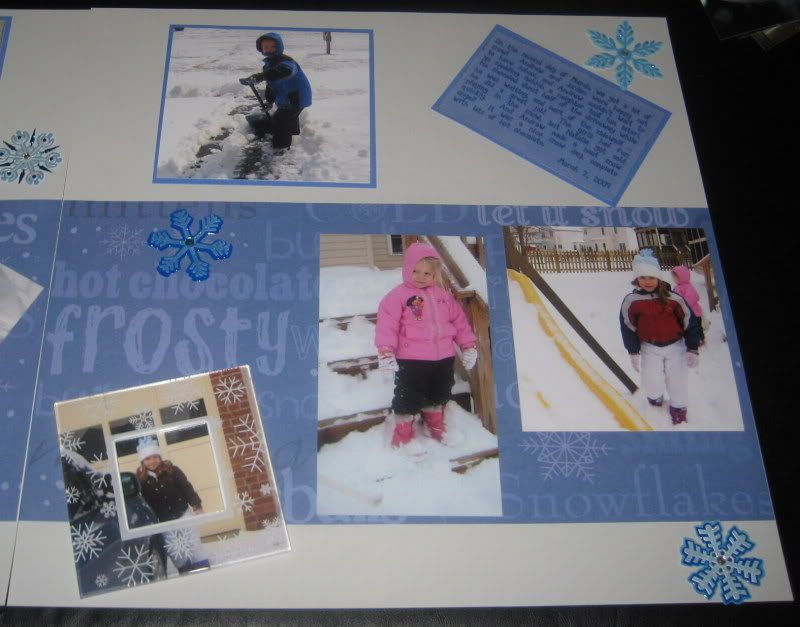 I used opal glitter glue on the letters and then outlined "day" with a metallic silver sharpie to make it stand out a bit more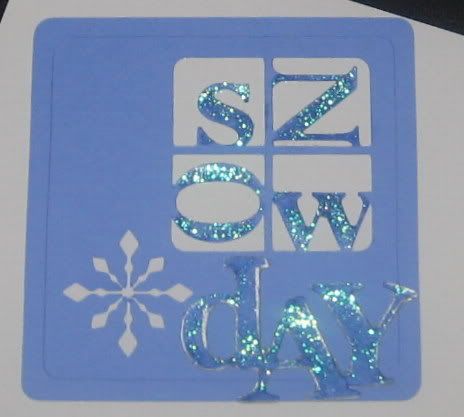 and here's the frame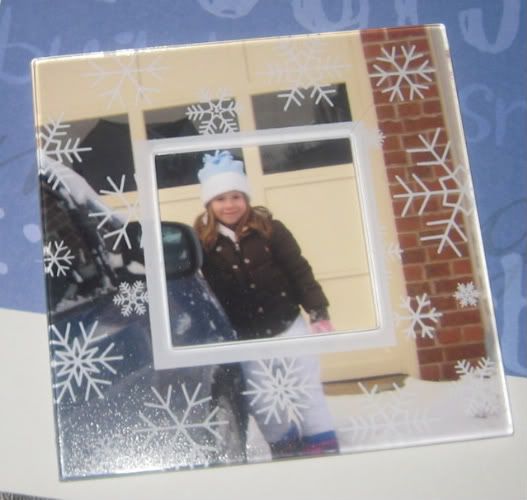 The journaling:
On the second day of March, we got a lot of snow! Andrew and Jordan were happy not to have school, and Andrew couldn't wait to go sledding (which a neighbor took him later). He shoveled about half of the driveway while he was waiting, and most of the sidewalk – he did a great job! The girls had fun playing in the snow, but Natalie got cold quickly. And Andrew made a neat snow angel! It was a nice snow day, complete with lots of hot chocolate.
March 2, 2009