I have been scrapbooking a lot lately!! FINALLY!! I've got my cards done for the swap here, but I can't share those of course.
Here's a birthday card for a friend:
I made 5 of these to send to some out-of-town family along with Miles' 9 month (9 MONTH!!!) pictures. I used Zooballoo for all of the cuts.
I made this mini banner for Miles' highchair (for at his birthday party), you might remember awhile back I posted the matching wall banner I made. And then I made the birthday hat for him to wear.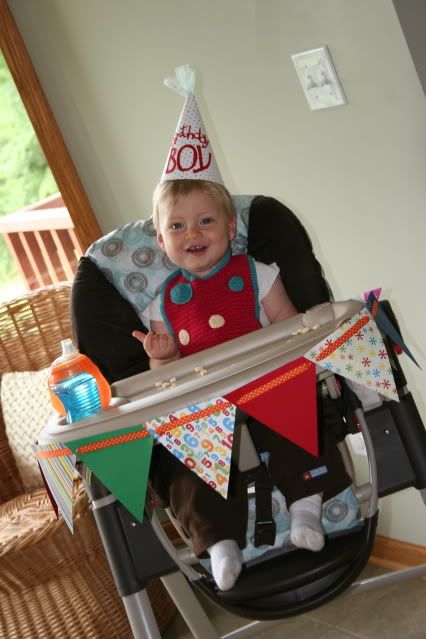 close-up of the hat:
...and Miles' 9 month layout