I had to make several cards recently so I thought I'd share them. I never used to like making cards much but now its as much fun as LOs.
Here is an anniversary card I made: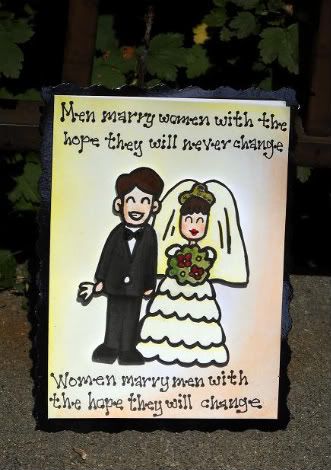 The bride and groom are pop out and there are some glitter accents but it is hard to tell in the photograph.
The quote is:
"Men marry women with the hope they will never change"
"Women marry men with the hope they will change"
inside "both are inevitably disapointed" -Albert Einstein
It sounds like a bit of a downer on marriage but the couple I gave it to are big fans of funny cards and they loved this one.
A thank you card for some boaters: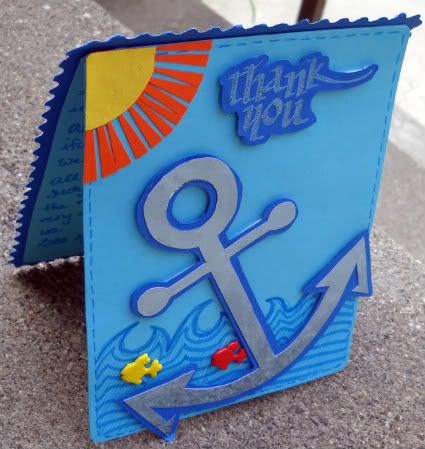 This was for the purple/gold challenge: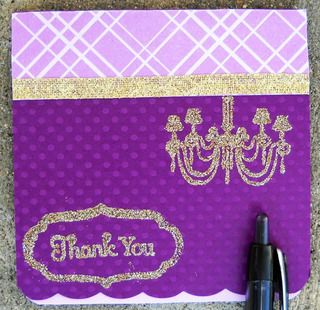 and I had an extra glitter chandelier stamped so I made another similar one: