I went to Jo-Ann's and Hobby Lobby all by myself the other night and found a few goodies.
Jo-Ann's:
This is a stamp set with and acrylic block and and ink pad...all for $5.99!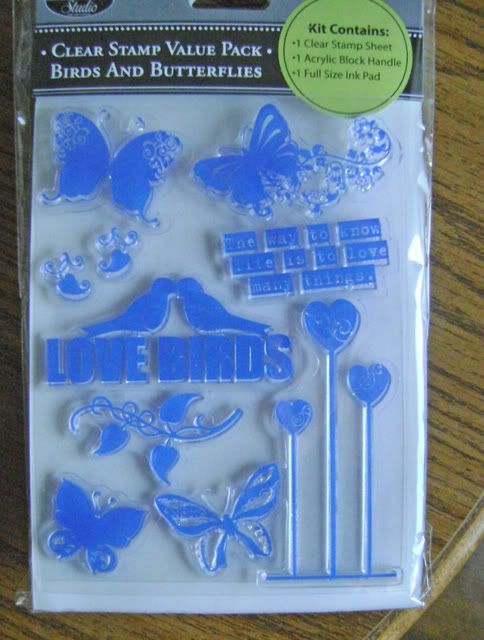 Ribbons were 10 cents each.
The silver one says "From this Moment" and has wedding bells.

I finally got gel pens! 1 silver and 1 white, plus some eyelets

Hobby Lobby:
Another stamp set for $5.99

These were 50% off:eek:
I put the verse up in the dining room today. The other is a saying I wanted to put in a frame for our bedroom, but like this much better!

I was WAY excited so I had to share with someone who would understand:)