Here are some new LO's I have been working on lately. Some of them I did at a scrap mania I went to. Some I love and one I really can't stand.
This one is not complete, most of it isn't even taped down yet.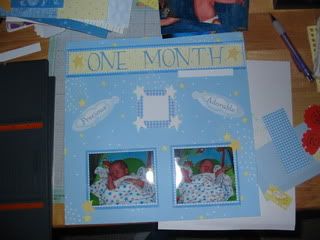 Heidi's first time coloring. The title is You Color My World
I cut out the letters in white and then colored them. I was pretty happy with this page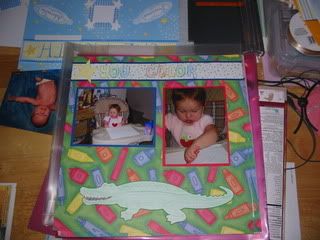 11 Month Olds ROCK!!!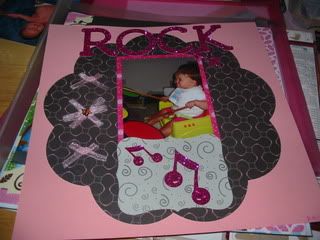 This is the one I don't like at all. I love the paper, but had a really hard time with it, because it is so busy. I have decided not to redo the page even though I hate it, because I spent a ton of time planning it and replanning it.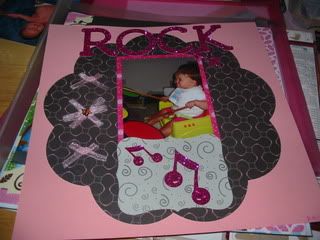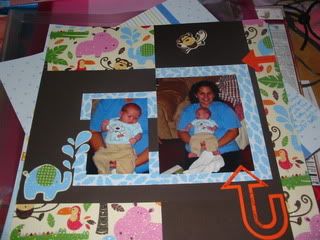 Cameron's first bath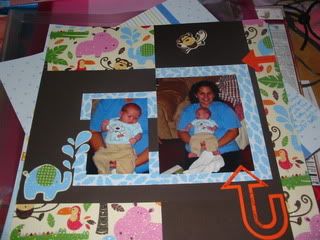 This page I really like what I had done, because it was simple.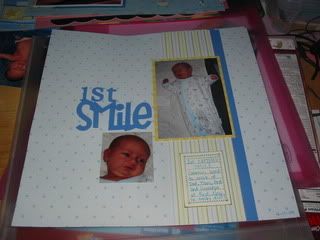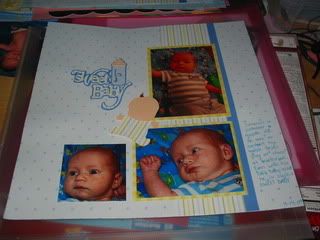 And I got an early Christmas present.......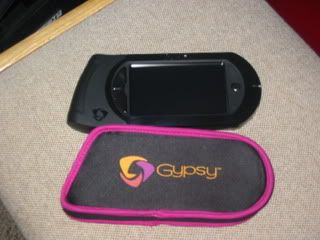 I really wanted one, and had been watching all the videos online, and joking telling DH everyday that I wanted one. (When DH or I really want something, we always joke with each other and ask for it over and over again. But we usually get it) Well we were at Michaels and we saw the Gypsy, and DH said I know how bad you do want it, so if you want to you can get it. He said he knew that feeling of wanting something so bad. It was very sweet. So I didn't get it right away, but I went back later that day and bought it)
It a really need addition to the provo craft family of scrapbooking items.
I am still trying to figure out all the features, but it is so much fun and I have used it several times already!
Sorry this turned out so long.