Well - I was actually in the hospital for a week with a bad case of pancreatitis - but the first few days I felt decent, so I got some scrapbooking in! Good thing I remembered my laptop! Some of these are not quite done - but thought I'd share anyway...
This one I want to replace the frames with a polaroid thing, and a filmstrip...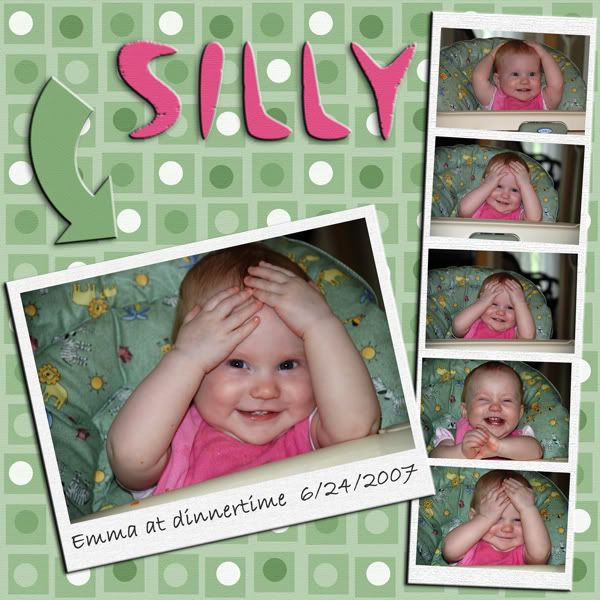 This one I'm not happy with - but I don't know if any embellishments would add anything - but I can't figure out how to frame the smaller picture, or the journaling - I don't like how it looks now...