another LO...I am just as shocked as you are that i got one done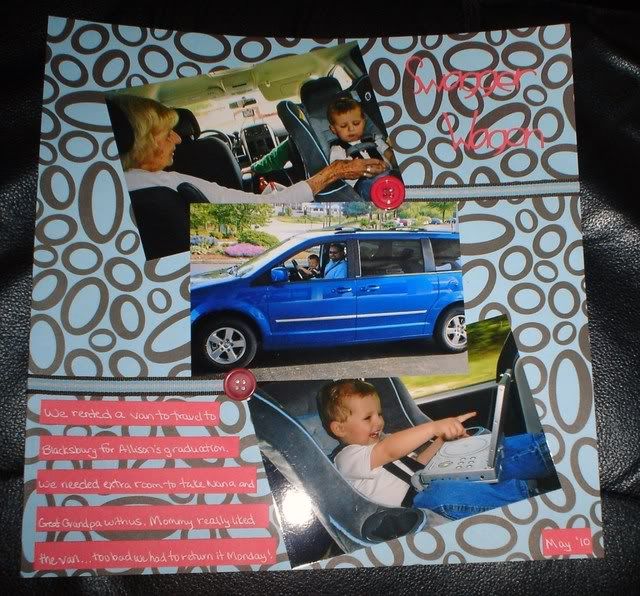 journaling reads: we rented a van to travel to Blacksburg for Allison's graduation. We needed extra room to take Nana and Great Grandpa with us. Mommy really liked the van...too bad we had to return it Monday!
The only thing I don't like about this one is that the font of the title doesn't stand out a lot...but otherwise, it came out pretty good, considering the sketch I had for it was simpler at first.