I finally have created something! It's only taken me, what, like a week, since posting that I was going to make thank yous? I've only got the one, but I do have papers cut to make more tonight, next hands free moment I get.
Until then... viola.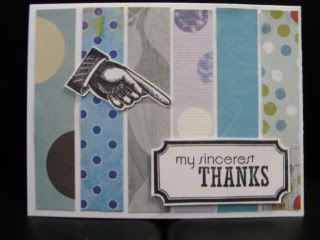 The sentiment is pop dotted. Everything else is flat.