Thanks girls for the prayers. I can't say we are ok but I can say that we are taking some steps towards being ok. Maybe its better this time because we finally just said we have had enough. I guess I feel like I have a little control back over my life for the moment and I need that. DH feels sure that we will be contacted again about Isaiah. We've decided to move on. I think we both feel like we just can't give anymore to this situation and I feel like its a situation where we will never truly "have" him. May not make sense but its such a long drawn out story and complicated. I know in my heart that I am ready to move on and heal from this and that means letting go. I appreciate all your prayers and support. I feel like its consumed who we are for too long and we are no closer to a resolution today than we were when started in July.
So enough of that for now... I decided to do something constructive today and made gift card holders and wanted to share b/c they are super easy and you don't even have to have a cricut to do them. I got the directions from My Pink Stamper's blog. She made them to hold cocoa but I just measured them to hold gift cards instead. They are quick to make. When you pull the ribbon, the card slides out. Here's the ones I made today.
Close up: I hung them on my tree.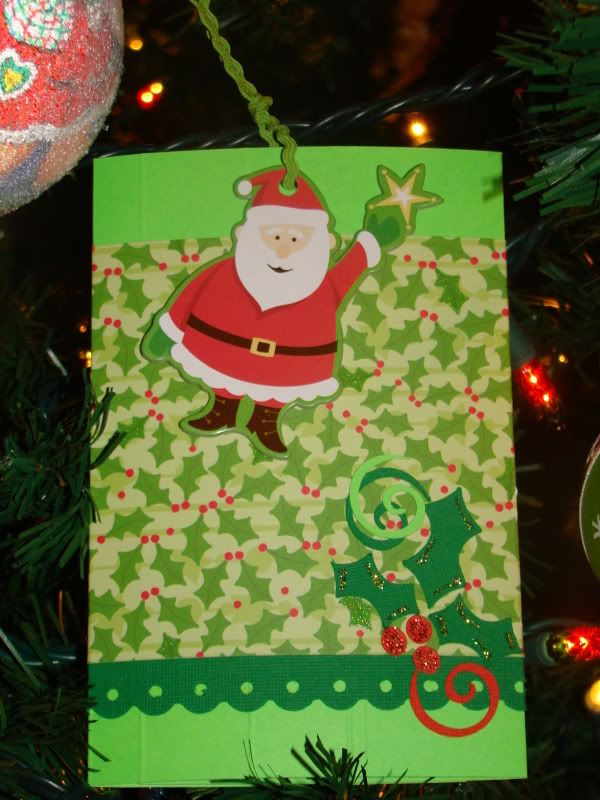 When you pull the ribbon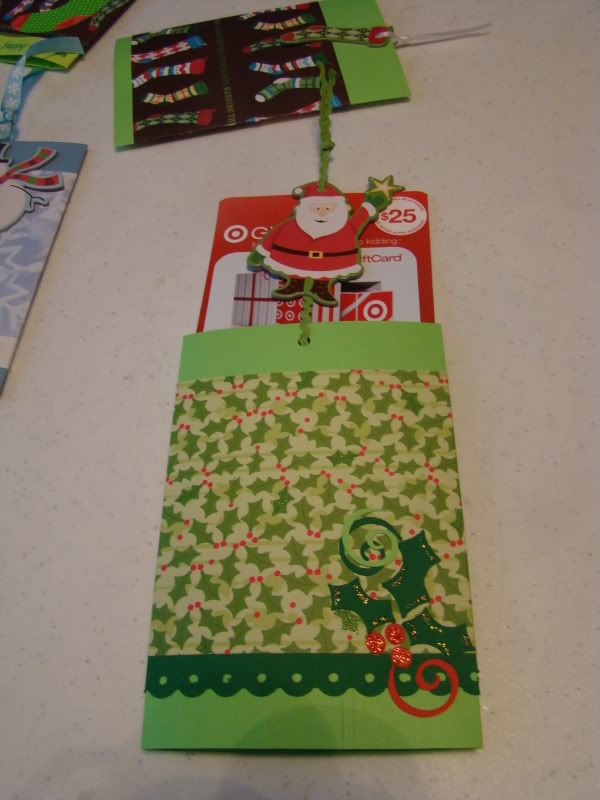 Her blog is http://www.mypinkstamper.com/2009/12/christmas-cricut-cocoa-slider-video.html in case you want to check it out.
TFL!