I hate to bug my birth boards with this, I've been bouncing stuff off them for over two weeks with my new card business.
I am working on business cards and wanted to put a sample photo card on the business card. The business card I'm doing is mostly blues (as I'm getting a freebie (sorta) from vistaprint) so I wanted a card that used the selective colorization with blues. I didn't have much to chose from, and one of my best friends suggested that I use a picture with all three of my kids. So I came up with a sample card for a pajama party (that I'd also put on my business website) with the three kids. Does it look okay? Would you change anything? I wanted to write a cute poem about being invited to a pajama party, but my brain just doesn't want to be creative right now (man, I miss being creative! what's going on?).
So, here's what the photo card looks like right now: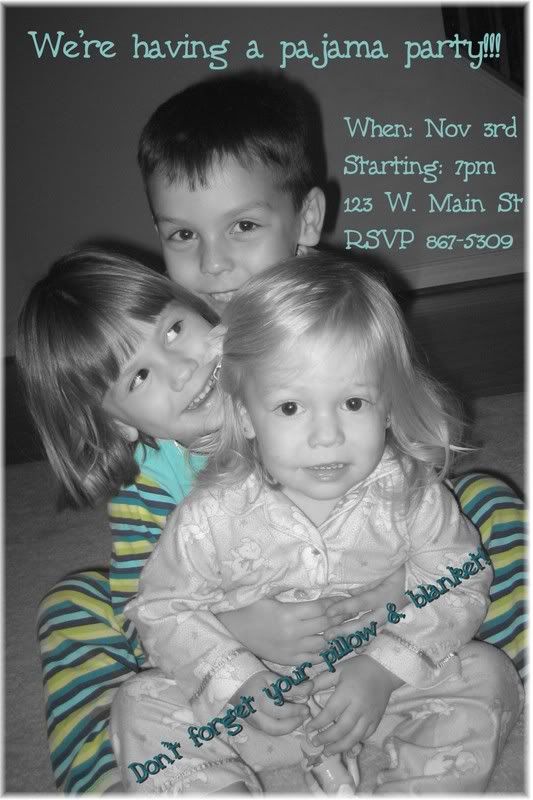 TIA for the help!