Each of my kids has a scrapbook devoted to professional portraits. But since I got my DSLR, I'm trying to avoid the studios. Each month I take portraits of Jack (for the first year) and a new 8x10 goes on the wall. So the old one gets to go in the scrapbook. I did go to Picture People when he was three months (and am entertaining 6 months on Sunday because my membership expires in a week and I still have free stuff left - should I go? it's always such an aggravating process!).
Anyhow, here are the three pages I've done over the past two days. I was up way too late working on the 3 month page (I was also working on a card order from my business so I was multitasking) - but I'm happy with it. I kept forgetting to do what I've wanted to try for a while, printing the letters on cardstock and cutting them into rectangles, like Charys does. After doing it, I want to do it some more!!!! I played with setting a background color so that it was similar to my background paper, and had to print a couple of versions to get it right. And I used painter's tape to hold the letters so I could put the adhesive on - I guess I could have used my Xyron, but the letters were small and the painters tape worked great!!
Okay, enough rambling (still drinking my coffee) .... here's the layouts.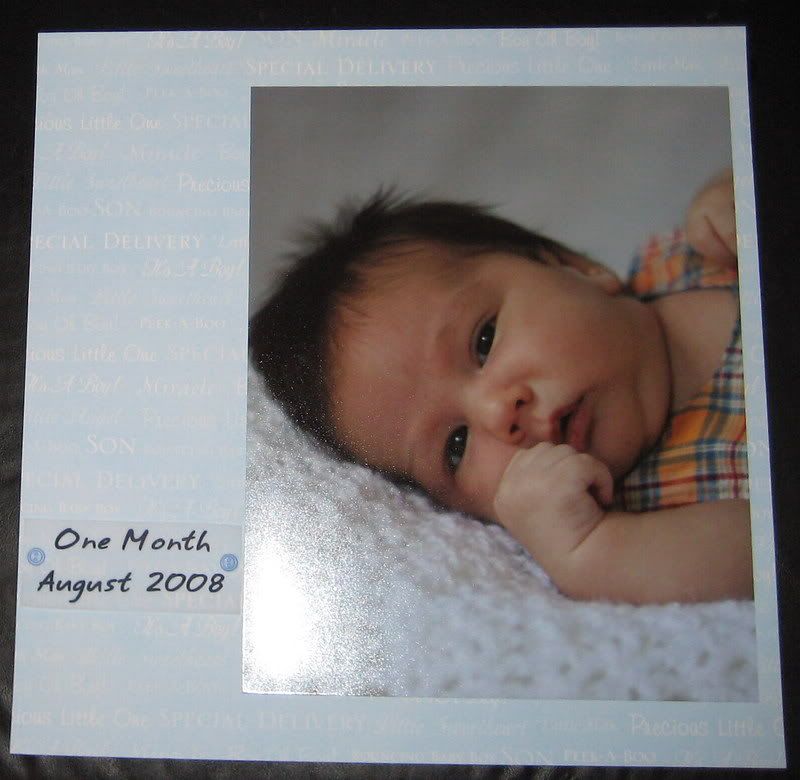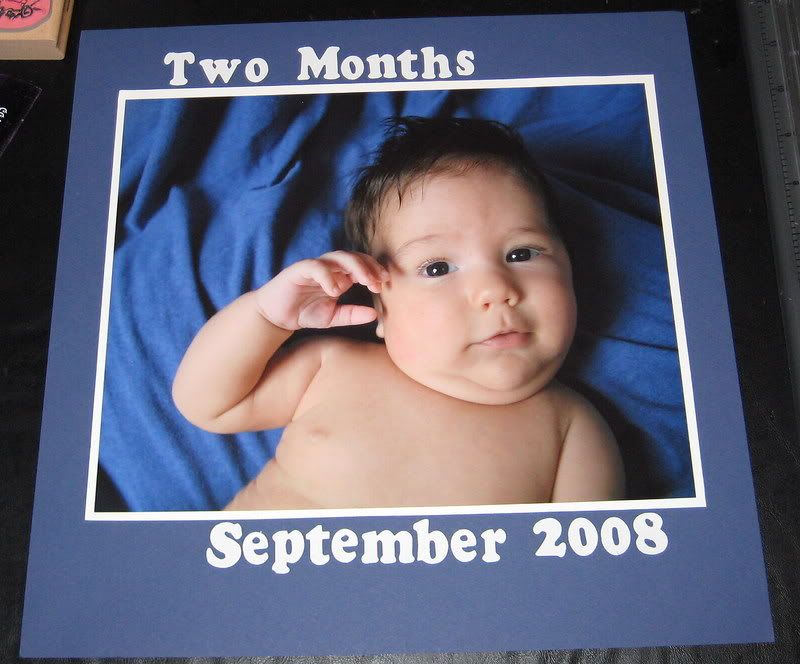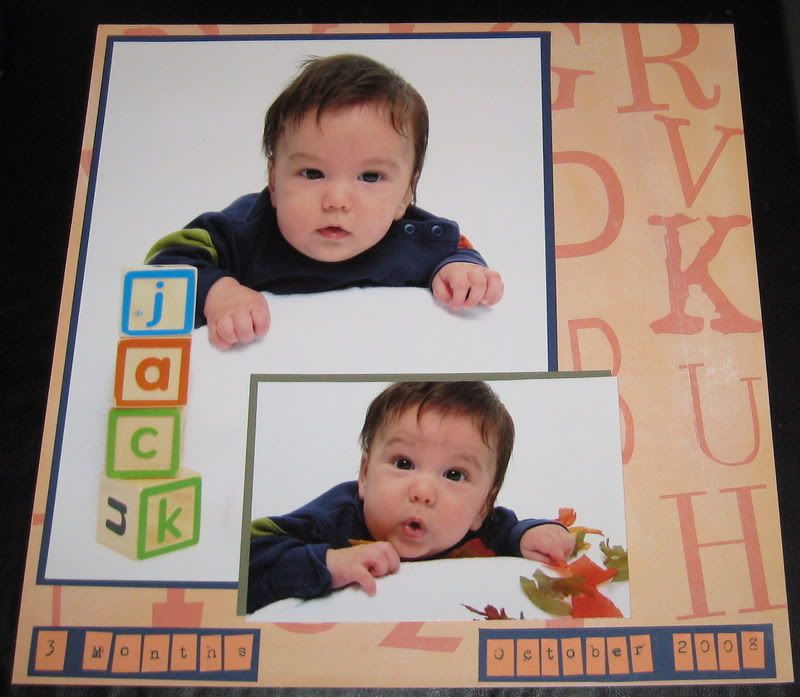 For kicks, here's Andrew at 2 and 3 months - he's wearing the same shirt as Jack in the 3 months (and both were taken at Picture People). Andrew's 3 month layout is probably my favorite in the whole book, don't know why, just love it.