I love this board! Here's the new version, I'm sooooo much happier with it!!!
------------------------------------------
well, this is the first layout in ages that I've done that I don't really care for. I put this off for days. I had picked the paper with the hats, and knew I wanted to do something with two other papers but wasn't sure what. so this was the layout I did for quiet time today (I also have a digital page in progress too). anyhow, be honest, does this suck? I'm not one for doing pages over, so I don't know if I will or not. I haven't showed Andrew yet - if he really likes it, then I won't sweat it. I just am NOT a fan of this layout ...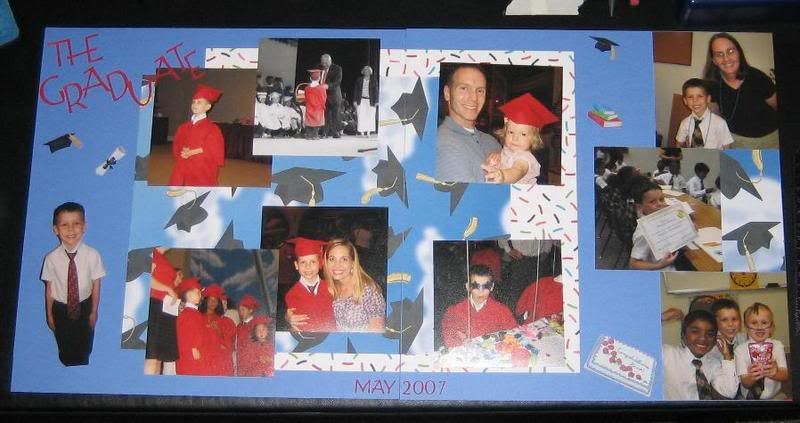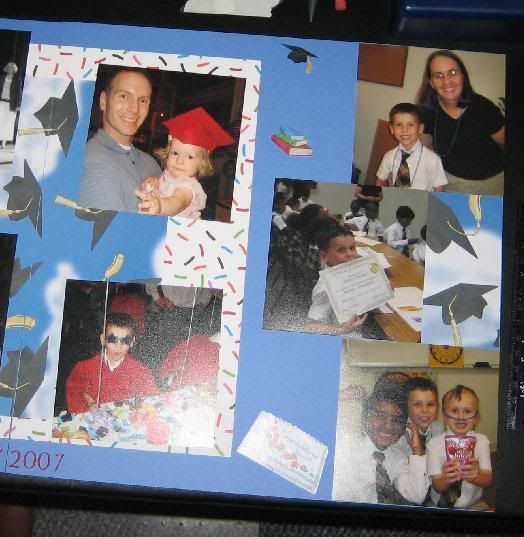 (the pictures on the far right are from the party at his last day of school)