Here's what I got accomplished tonight at the crop I went to at the LSS.
The page in the about me challenge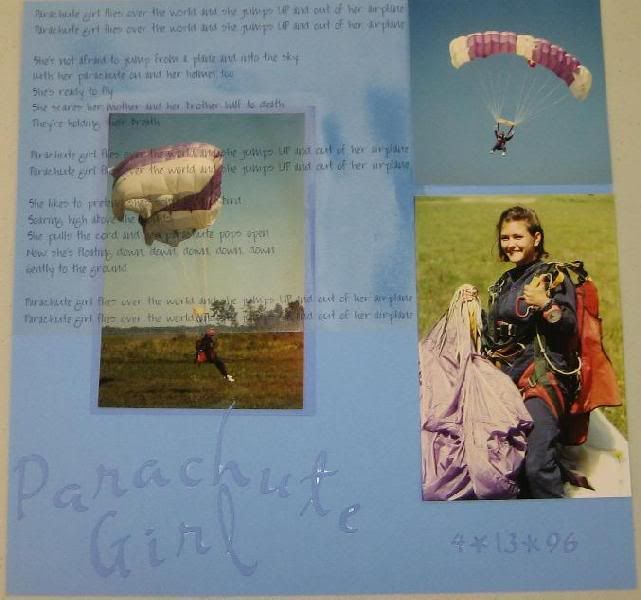 Cousins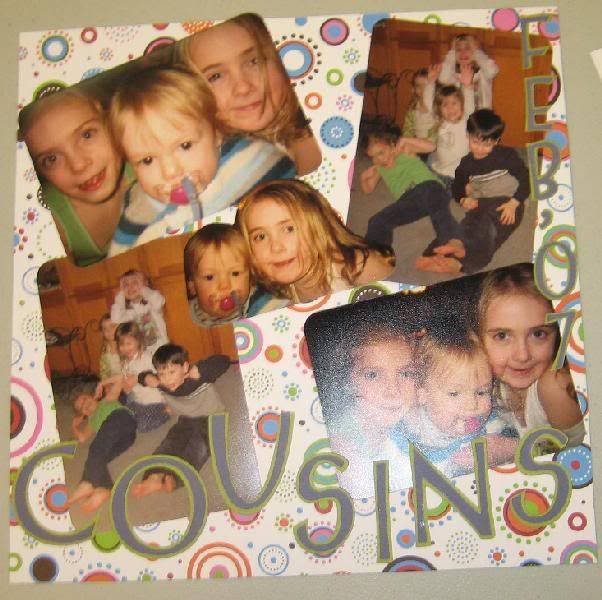 Big Boy Tub
It took me forever to do this layout. I just stared at the pictures and the background paper, trying to figure out what to do. ay yi yi. But it came out cute. I hate that you can't really see Andrew in the bottom right picture cause of the flash, but it's a similar picture to the other one of him on his belly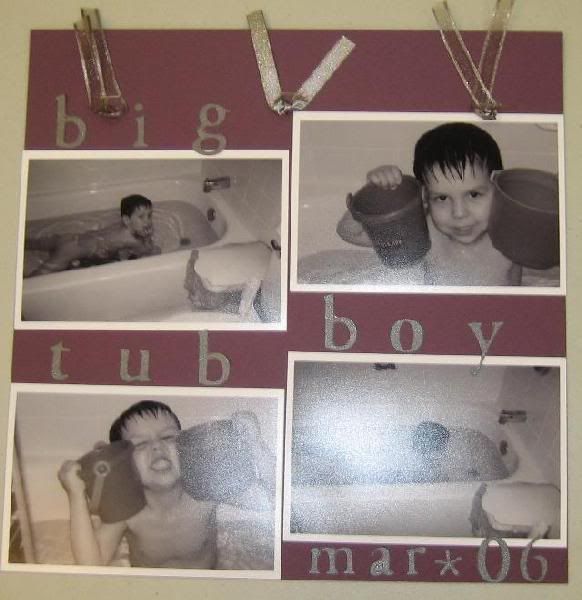 The unplanned nap
I used green staples to attach the pictures and the journaling. I've been using more staples lately, guess it's my latest kick. This page is really simple, but I couldn't think of anything more to add to it. I'm happy to take suggestions though.