Its not that I left ya'll, its just I haven't done any new pages and ya'll were making me look bad. Well, today during Kaden's Nap I did some scrapin' and boy did I get a lot done, with the pages and maybe 2 or 3 more I will be done this summers vacation...WooHoo!!
I am waiting till we go to my MIL next weekend and I am going to steal (yes, really steal) her Cricut so I can do some titles. She never uses it (I'm sure that is a crime some where) and I will, so it was DH ideal to steal it. The woman has some much crap she would never miss it
here are my pictures!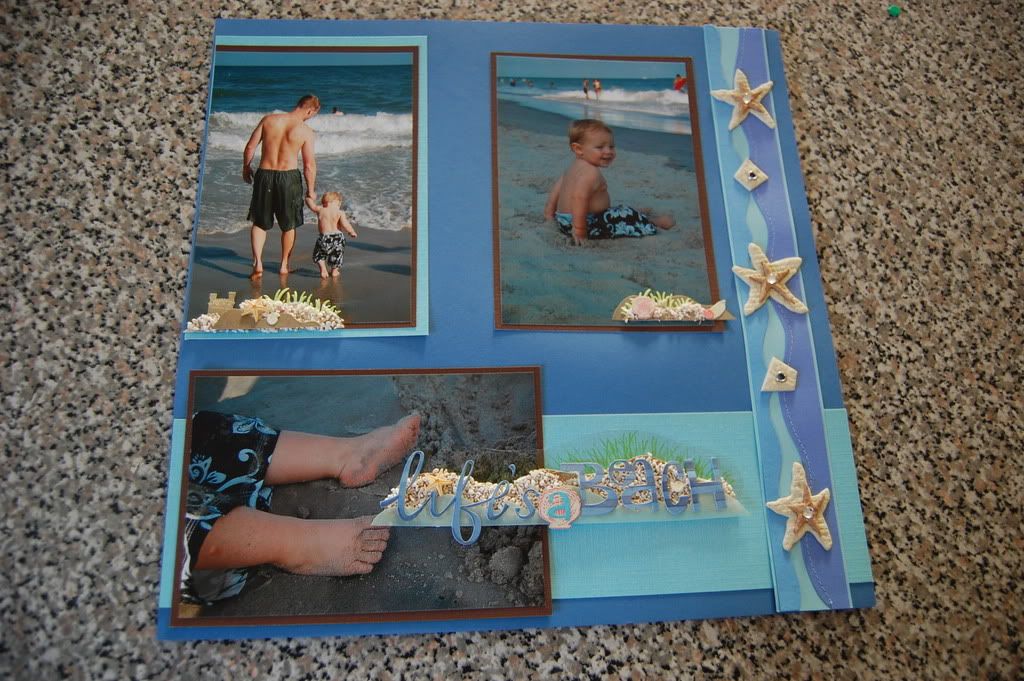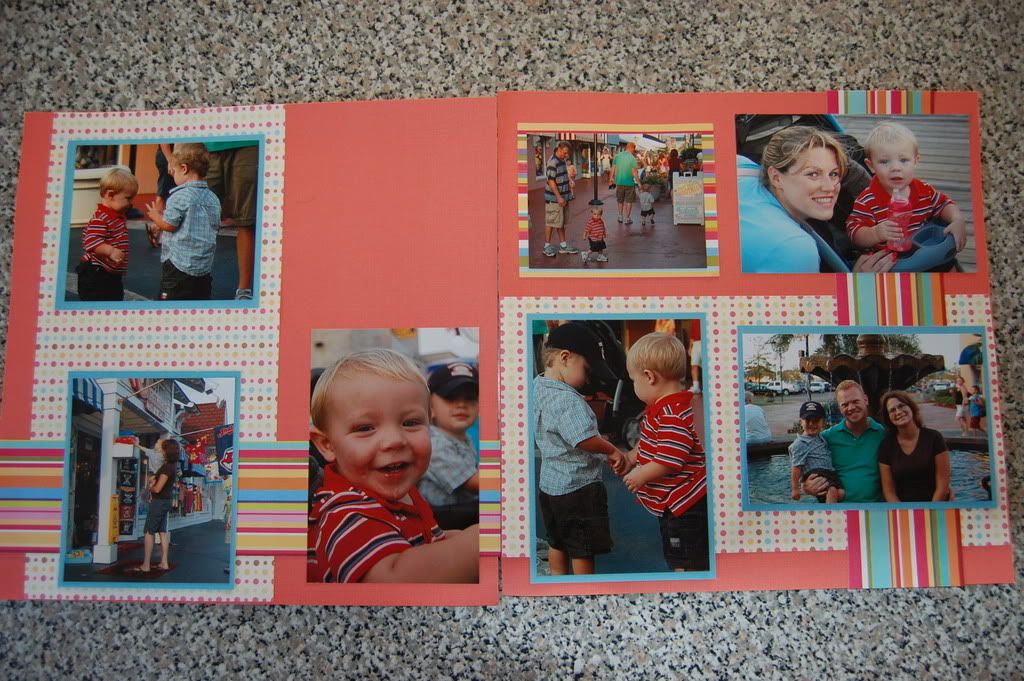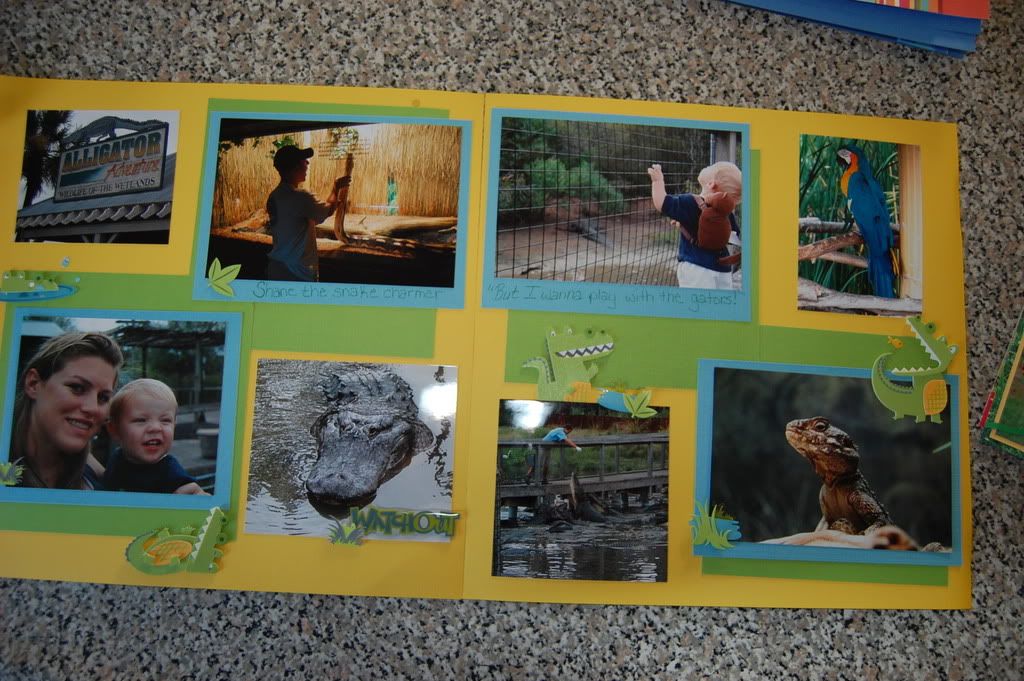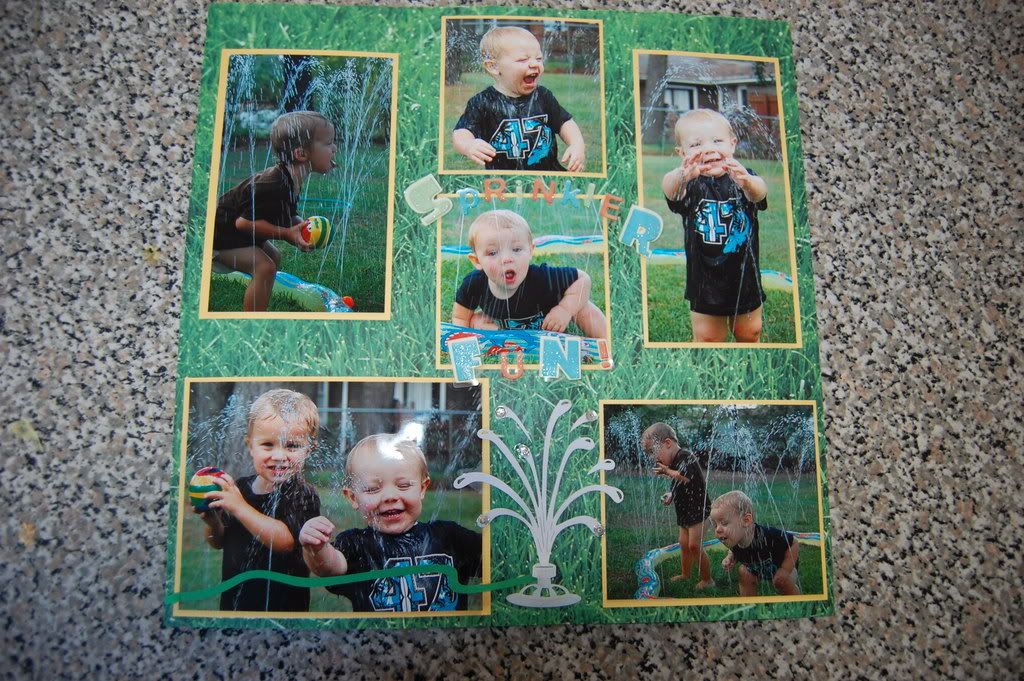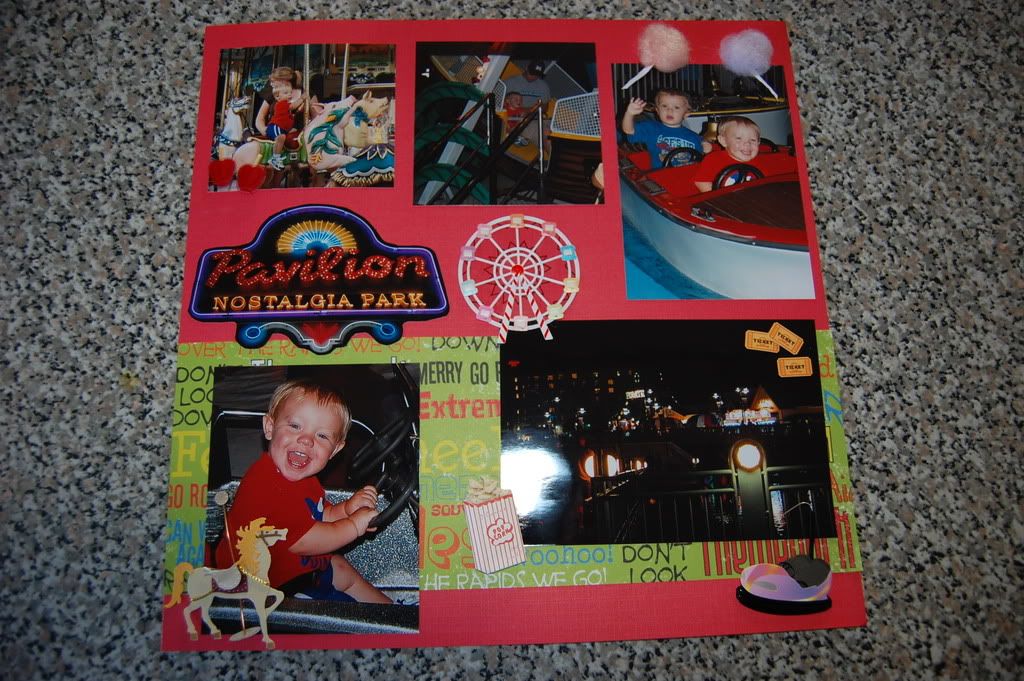 Sorry they are so big, I am having a heck of a time with pictures today!