I decided that I would make the scrapbook of our house remodeling digital. All the pictures are still on the computer and I have too many other ones to do anyway. I know that I really should finish one of my other projects before I start soemthing else:)
So here is my attempt at two digital pages. Be kind:D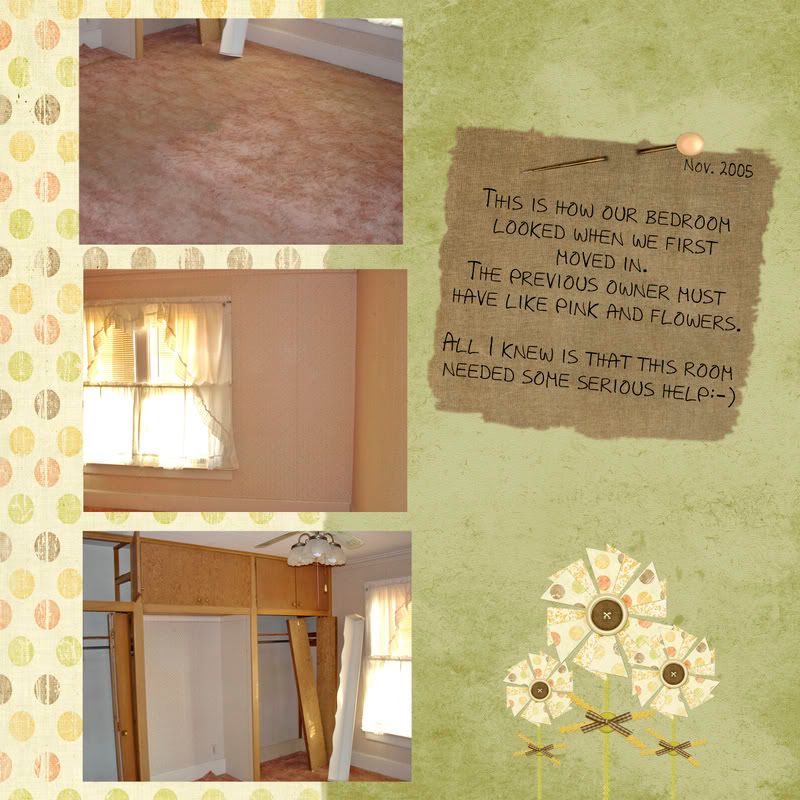 Just saw the typo in this one...off to fix it.


Does it look really corny to have Dh in the flower shape like that? I wanted him in a shape and just carried over the buttons, but does it look funny?