Actually, before I share my latest, I have to say that the video links at the top are kind of scary. Some of the expressions on the women (because they're caught in mid-word) are freaky!
These cards took longer than they should have. The glitter glue was one reason, as it had to dry. But I also had Cricut issues (finally changed my blade in the middle of these). And like my last layout, I got REALLY distracted online at the same time. I swear I have ADD!
Jordan turns 6 on Wednesday. Blue is her favorite color, so I made her a blue card.
It's really cute in person.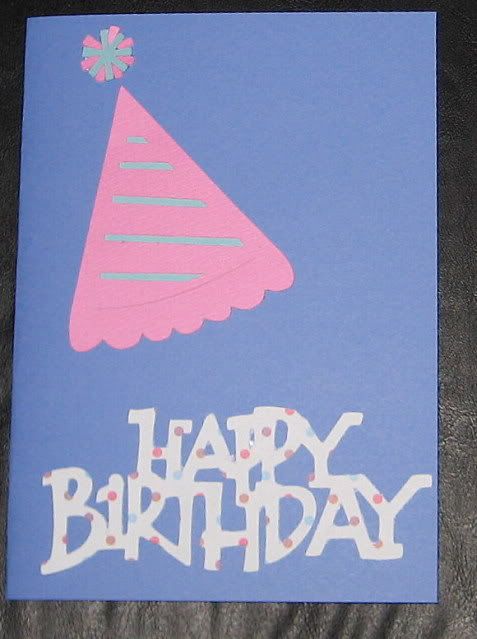 The 6 is covered with glitter glue, very cool.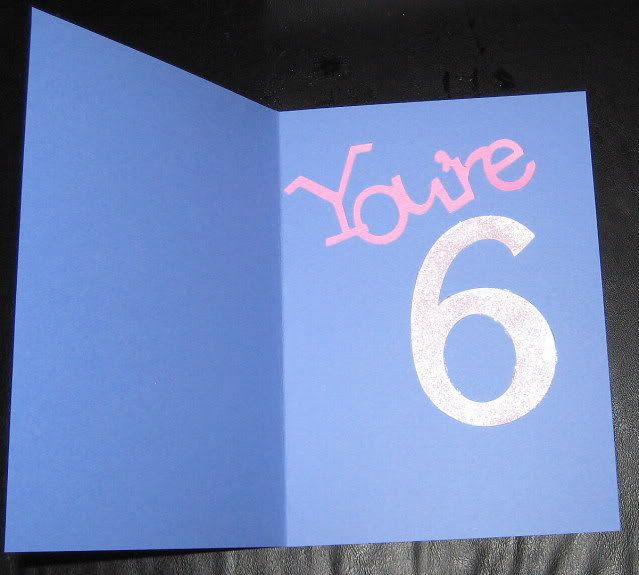 And here's the card I made for my birth board birthday exchange baby (sure hope she doesn't lurk here!). If you remember the diaper soaker I made for her, this matches the theme.
Glitter glue created "jewels" atop the crown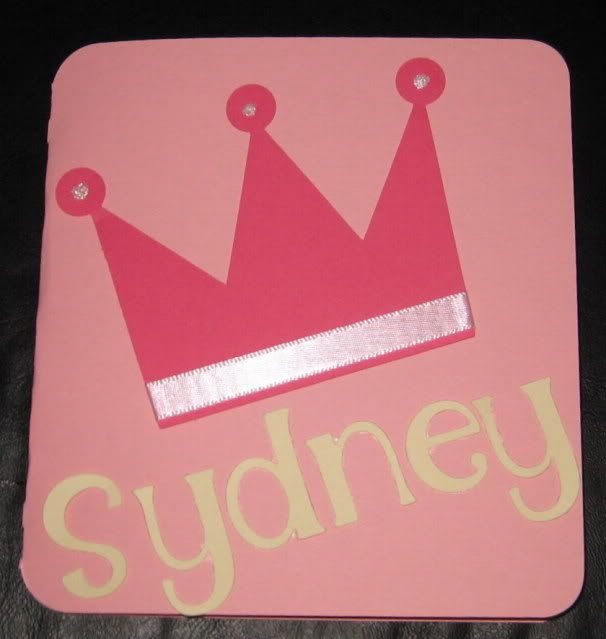 And the 1 in the corner is actually cut out of the card, I put the cream colored paper behind it to make it stand out (and that matches her name on the front).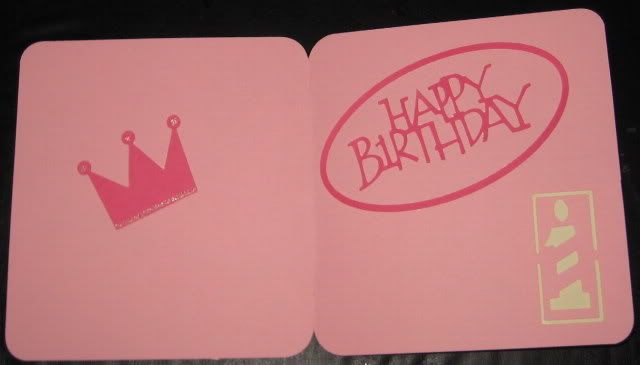 And here's my layout list - I print a new one out every 2 months or so. I used to have the 8x10 photo layouts mixed in, but they're really a different breed to me, so I finally broke them out separate on my list.
I need to tackle those layouts AND work on my cards for the swap. But I'm working on an idea for those.