My Anna has been BEGGING me to make her a card lately. She wanted purple, and sparkly and fairies and church and ANNA. Well, she's been having a rough couple of weeks. She's growing a lot and is on the verge of a huge developmental jump, so she's regressing in some other areas right now. I had a piece of cardstock too small to make 3-D card by the directions, but I thought it would be perfect to try out for Anna. So I did. I scored it incorrectly, so it was a little flimsy, which just gave me the opportunity to make a double sided card. These are all the same card, just different sides.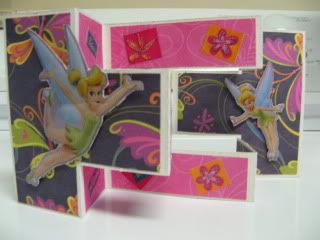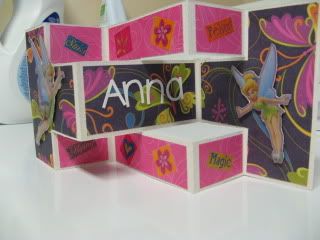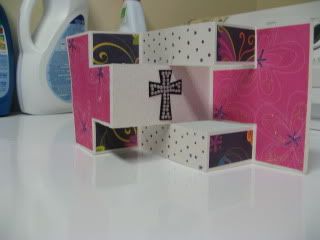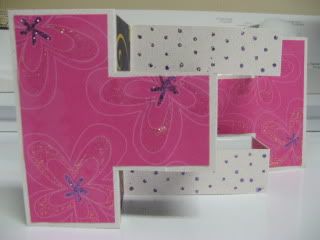 I individually stickled each of the flowers and added the purple polkadot stickles.
Oh and we're going to recreate the Ordination card 11 times for table decorations for my husband's 10 Year Ordination Anniversary Party this weekend. My friend is going to make them all for me after I cut out one blank for her to go off of.
*********************************
I needed to make 2 cards this weekend, so I decided to keep playing with the 3-d design.
This is for a member of our church who's celebrating her 90th birthday. Her family threw a card shower for her.
Closed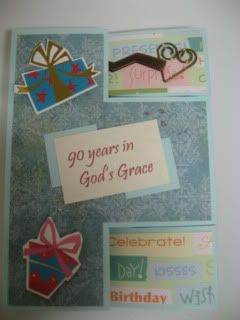 Opening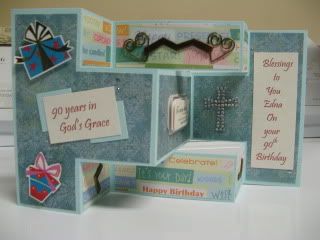 The sticker says "To everything there is a season, a time and purpose, under heaven."

Back

This is for the new pastor in our circuit. He is being ordained and installed as Pastor in a nearby congregation tonight. Red is the color of Ordination, hence why I used a red background. The Luther's seal (on the front of the card), crucifix and trinity with saying are all very iconic LCMS (Lutheran Church Missouri Synod).
Closed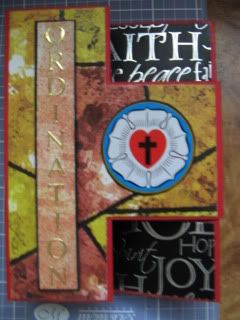 Opening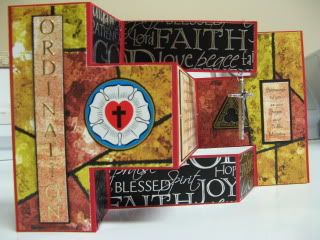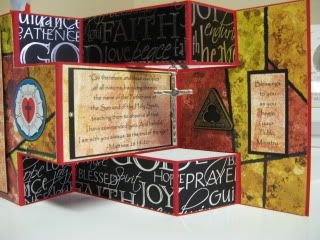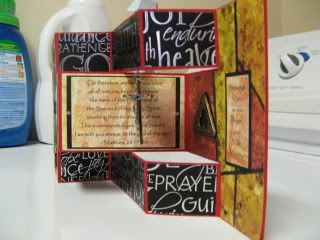 Close ups


(The trinity says "grace alone, faith alone, scripture alone" in Latin)

(The big verse in the center is "Go and Make Disciples of all nations, baptizing them in the Name of the Father and of the Son and of the Holy Spirit and teaching them to obey all I have commanded you. Matthew 28:19-20)
I hid the crucifix string under the black vellum.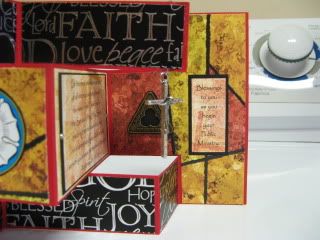 Thanks for looking.