Update: Alanna (2nd twin) had some more Bradies last night. These are episodes where she stops breathing. She has had these in the past but not for at least 5 days which is the requirement to be released. She had two last night so she is now back on a 5-day watch. They think they may be triggered by reflux and will start her on medicine. I'm so sad. I had my hopes up so high to see them tomorrow. Alaina (1st twin) will still be released, but of course they will be staying in the apartment the hospital gave them.
Please say a prayer for all of them. My brother MUST fly out on May 8th and I really don't want to see my SIL left her to care for both girls on her own.
I've been trying to stop in and post on threads as often as possible the past few weeks. I've been happily busy for the most part.
As you may remember from my previous post, the twins were born on the 10th admist tons of stress and family controversy. I've been driving (hour drive each way) up there a minimum of 3 times a week and making them all sorts ot baby gifts. I already gave them several items, but the rest will be ready for the baby shower that I'm throwing them on Saturday.
The good news is that both girls are doing great and are expected to be out of the hospital and come stay at my house on Thursday.
:eek:
I'm excited and nervous. I have a group coming to my house on Thursday evening so the timing is kind of bad. I just planned the even this weekend when the twins were still expected to stay in the hospital through this next weekend. I feel bad but will keep the event short and suggest the babies stay upstairs in the meantime. I plan to scrub my house top to bottom this week to help protect my darling nieces.
Anyway, I'll try and post some pictures of my projects that I made for the babies, Trust me, there are lots, but I took pictures last night and will share as soon as I can get them on my laptop.
____________________________
Here are my projects!
First, a picture of the adorable girls in their new hats. Alaina is the mad one on the left. Alanna is on the right.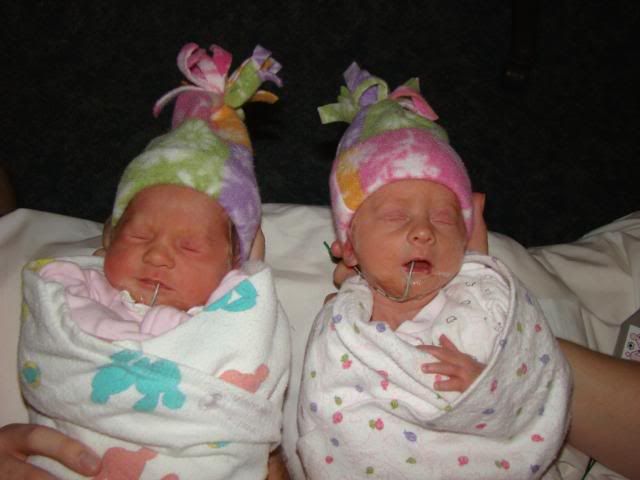 I also made some larger hats and matching cozies (small blankets to carry around).

Just made this diaper cake last night, for the baby shower on Saturday:

I love these. There are two pink and brown blankets. The material is soft and fuzzy. There are 4 cozies with ribbon trim. Two have their names embroidered in brown and two have their names embroidered in pink (I have a friend who helped me with the names since I don't have a cool machine).

Two pink and light green ones

Two light green and brown ones. These are actually really, really pretty but colors are messed up in photo. A friend of mine likes these colors better than the pink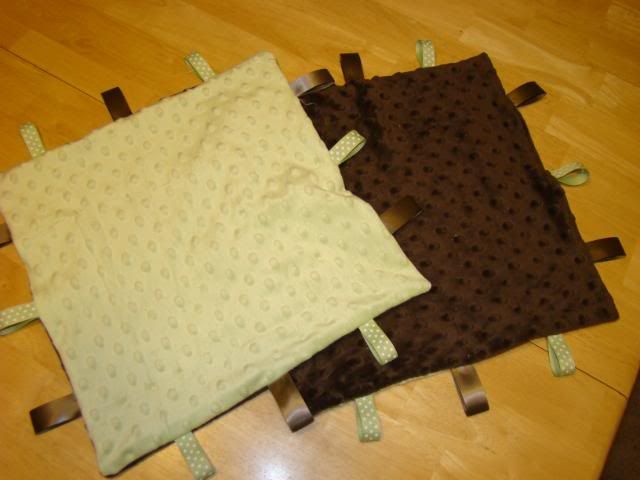 Burp clothes. They have a different pattern on the back and an absorbant layer in the middle. I made 3 of each of these two designs.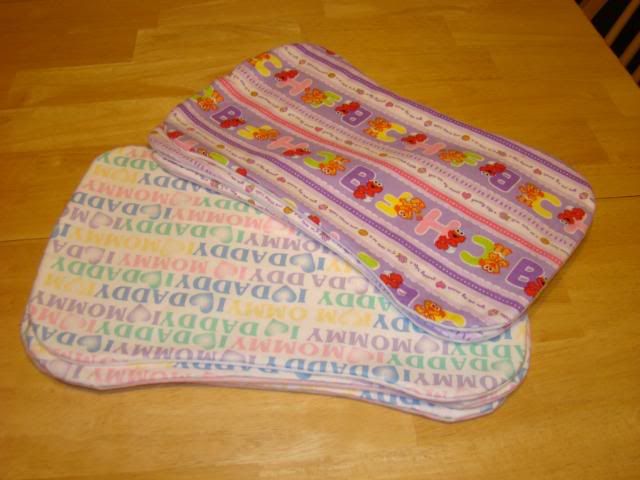 Another one I made for last week's baby shower where the girl is having a boy. I'm also going to see if I can sell a couple of these on Etsy.

These are fitted crib sheets and simple receiving blankets.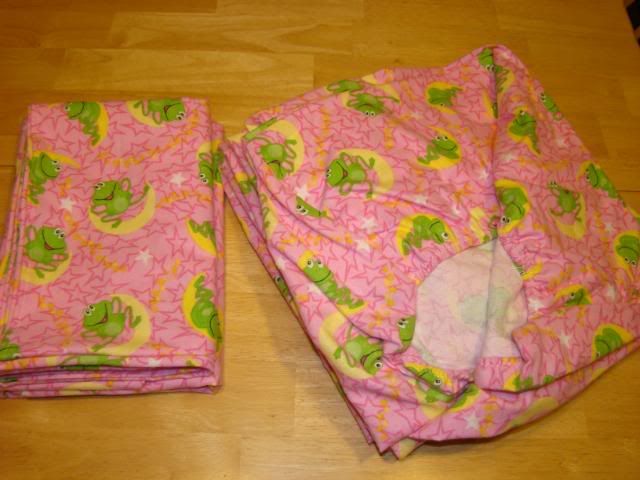 This is a playyard sheet that I just made today.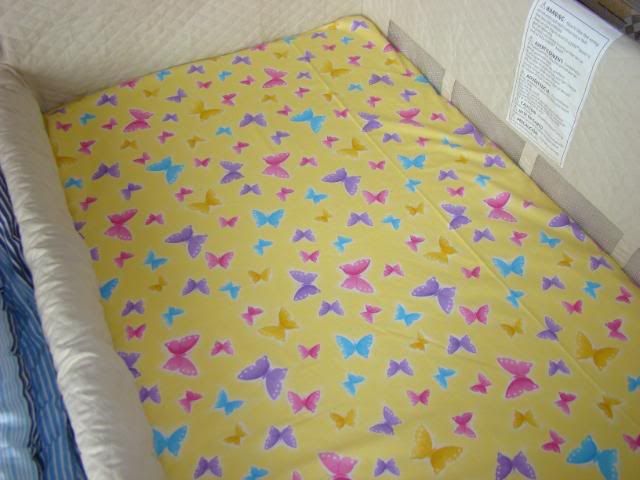 This is going to be the sign-in for the baby shower.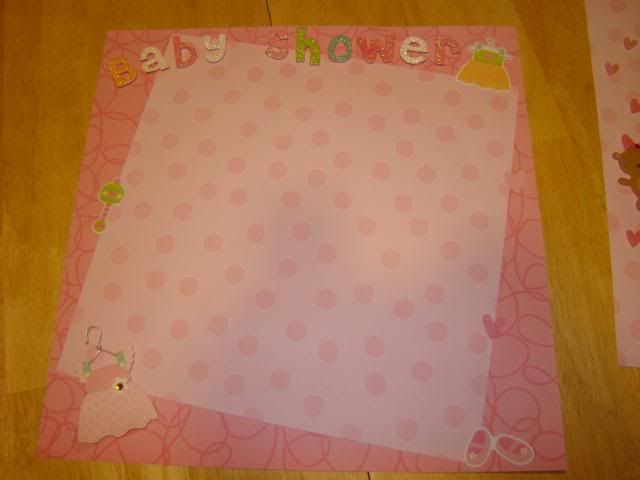 This is a matching page for her scrapbook. (And I finally understand how hard it is to get good pictures of paper pages!)

Thanks for looking!