I saw a different doc on Thursday, still nothing. I see my doc on the 10th, so if nothing has happened, I am sure he'll induce me that Mon/Tues, but not during the weekend, since it's Easter weekend. I am guessing he'll stay put just like his sister did. I am not miserable, just tired, but I am fine. I just can't wait to meet him.
Here's some pics of the cradle a man from Randall's work made us. Randall just had to cut him some wood in exchange. I can't wait to see Randy in it!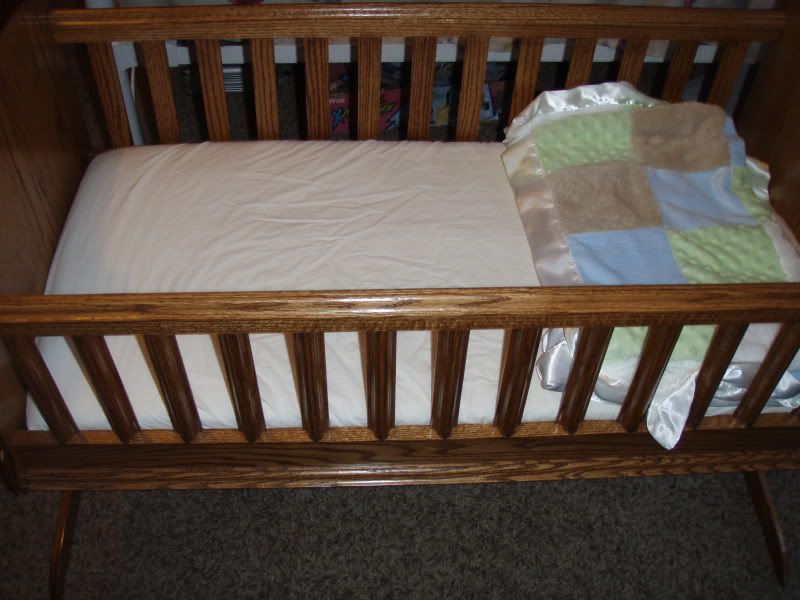 Just for fun, although we just had 3 pups and a momma dog we need to get rid of, my FIL thought he'd be cute and bring us another pup. :eek: Just like one Ruthie wants too, a small, brown & white dog. So, of course, being the sucker I am, I said okay. He's not going to be an inside dog though. I can't do that with a newborn. Thank goodness we live in the country. He's cute though! Ardee is his name! Could you have said no? Plus, I got there late, but the dog was attached to Ruthie. He followed her everywhere that day!