Well I added three little flowers to the bottom right hand corner and put glitter in the center of them.. I think this looks better... What do you guys think...
Don't mind the streaky looking light.. it's from the front window...

And a close up of the flowers..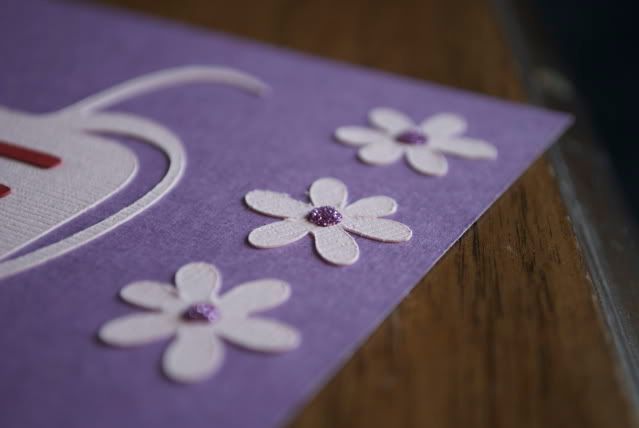 Does it look more finished....