Not sure if everyone here knows, but I have a small photo card business. I don't get too many orders, so I'm trying something new. I've resisted creating templates, as I want each card to be unique. But I thought I'd try a template design for Valentine's day. I have two designed right now (not sure if I will do more or not, guess it depends on the response to this). My design fee for a regular card is $20, for the template I'd charge $10, as it's still time consuming (especially if I edit out the background, like I did on these two). The end result would be 4 wallet size Valentine cards on a 5x7. Costco prints 5x7 for 39 cents, so it's a good deal.
What do you think? I'm not marketing to you guys, I'm sure each of you already have plans for Valentine's cards. I'm looking to market to the elementary school parents for their class card exchanges - definitely a unique card, right?
While you're looking, what do you think of the Andrew card? I'm still tweaking it, something bugs me about it. I have two versions. Please give me your honest feedback, I think I've just been staring at the screen for too long with these.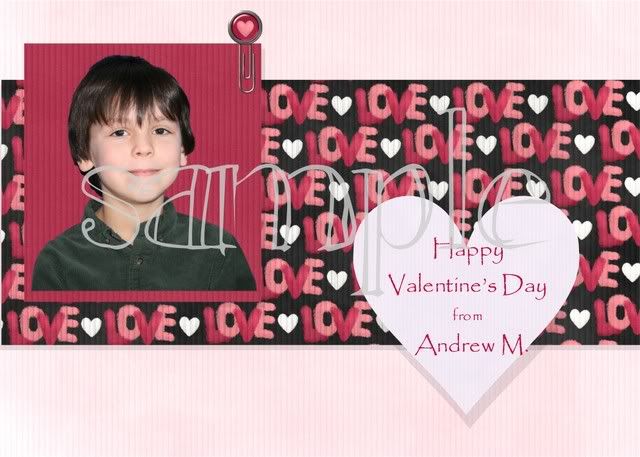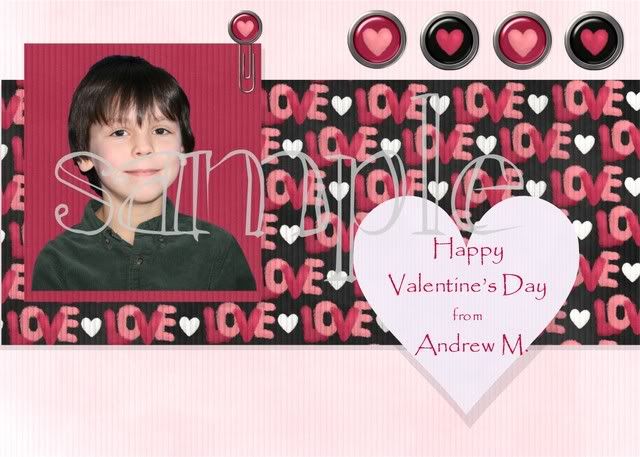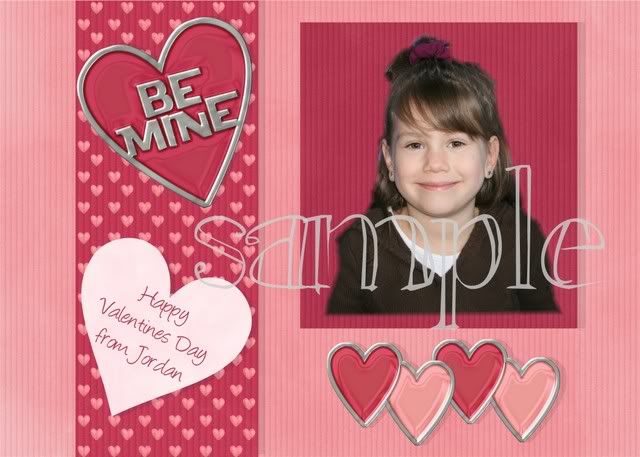 Here's what the 5x7 would look like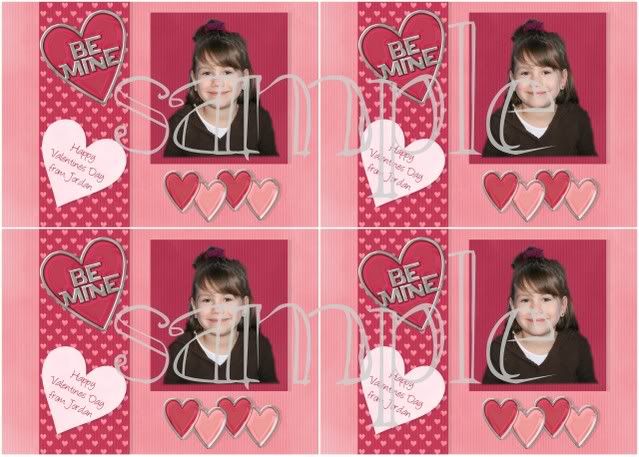 I haven't done anything on my website about this, as I just did these today. But if you haven't been to my site, here's the link www.coolmamacards.com
Thanks in advance for the feedback.
Now I gotta go to bed, I've been working on this for too long tonight!
------------------
Okay, here are a couple of versions with black - what do you think?